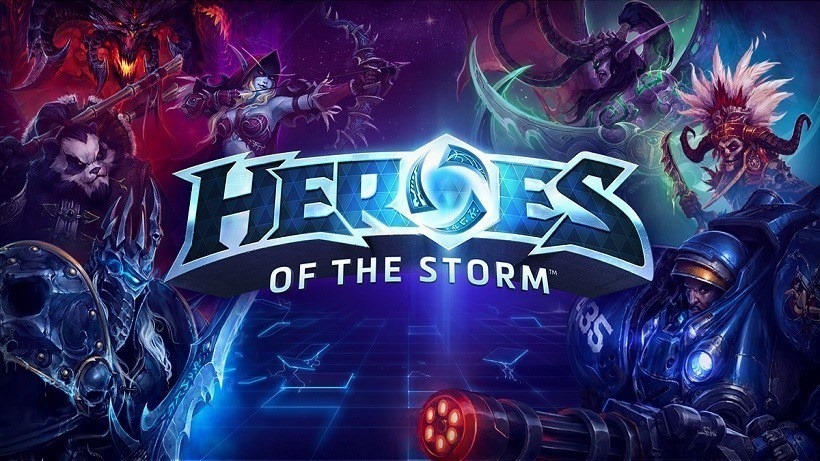 Blizzard are planning to completely revamp ranked play for Heroes of the Storm, which is great for those who play the MOBA seriously. What about the others though, who want to experience the same sort of gameplay system, but just more casually?
Unranked Draft mode is the answer, and it's coming to Heroes of the Storm  along with the ranked overhaul in the near future. Here's a quick overview of the new feature:
Coming with our ranked revamp will be an Unranked Draft mode. With its own unique queue similar to Quick Match or Ranked modes, Unranked Draft will feature a pick and ban system similar to Hero League, no party restrictions, and its own unique MMR (Matchmaking Rating). Our hope is that Unranked Draft will be the preferred queue for players looking to draft with a few friends or play in a more structured environment than Quick Match but without the pressures of ranked play.
That sounds awesome! I especially like that Unranked Draft mode has no party restrictions. This means that if I'm online alone and looking for something a little more serious than a quick match, I can hop into an unranked draft game, instead of having to wait for some friends to log on so I can play Ranked.
Along with the inclusion of Unranked Draft and the revamp to Ranked, Blizzard will be making some changes to their matchmaking formula. Here's their explanation on MMR normalisation and MMR seeding:
At the beginning of Season One, we will transfer all players' current MMR into a cleaner, more accurate model for all game modes. We will be maintaining the current ordering, however, so you will still be matched with players of equal skill under this new system; we are simply adjusting our model to more accurately reflect the distribution of players. This means faster queue times at the high and low ends of the MMR spectrum, and more consistently fair games.

To make the matchmaking experience as smooth as possible with the introduction of new game modes and ranked systems in Season One, Unranked Draft Mode and Hero League will use a player's Quick Match MMR as a guideline for players first entering these queues. Similarly, Team League will continue to use an average of all players' Hero League MMRs as a guideline to determine how new teams will be matched. After Season One, the system will use Unranked Draft instead of Quick Match MMR as the guideline to determine a player's initial Hero League matches.
Whether you're a casual or competitive Heroes of the Storm player, there's a lot to look forward to. Now when exactly are these changes coming? I hope it's soon!
Last Updated: June 2, 2016