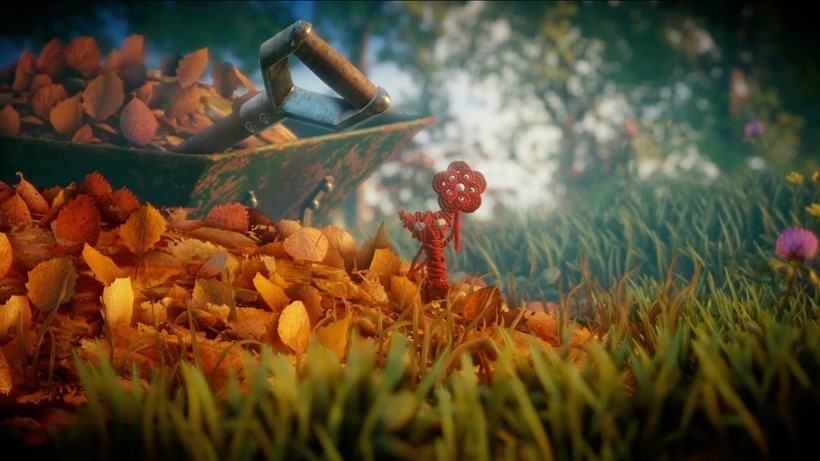 Unravel is the most un-EA game that I think EA will ever publish, but I can't help but be glad that the little Yarny that can is getting a chance to shine in the big leagues. Yarny and his platforming antics made all the right headlines when Unravel was revealed at E3, and it's stayed a talking point throughout the year. And next year won't give much more time for talking, as Yarny is set to make a debut really early.
In the new, tear foreshadowing narrative trailer for Unravel developers Coldwood Interactive reveal that Yarny and his journey will debut on PC, Xbox One and PS4 as early as February 9th, for a cool $20 (or R200 on Origin, and thereabout on console). The new trailer in question doesn't reveal much else new, but does show off more of the tantalising platforming puzzles that Yarny and you will face when the game is out. It's also just as gorgeous as always.
It's hard not to look at Unravel and imagine a heart-breaking tale waiting behind the woolly exterior of its protagonist, especially with the narrative peek above giving us a sense that Yarny is a poor lost soul trying to get back home. Seeing him all thin and worn isn't just a narrative set-piece but rather a mechanic of the game too, as Yarny thins out should you choose to explore recklessly around the areas you're free to explore.
Unravel is really looking like something special – just as it did when it was revealed on stage a few months ago. February just got a lot more exciting.
Last Updated: December 15, 2015