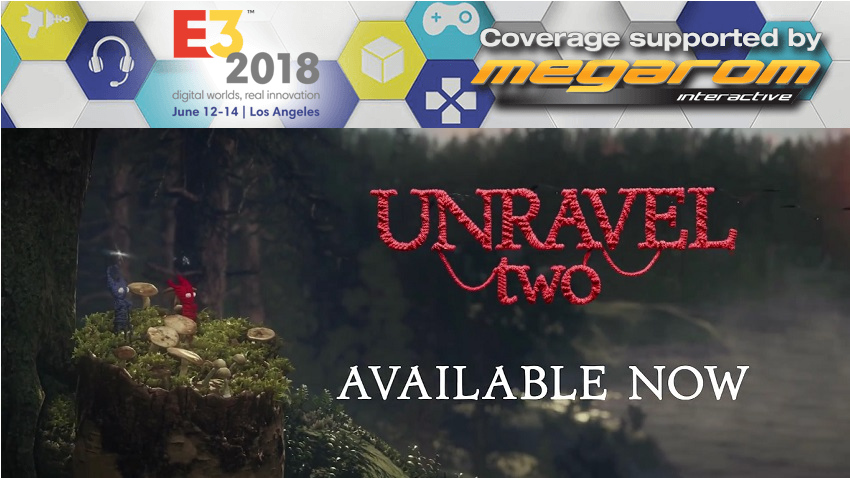 Announced at EA's stage at E3 2018, Unravel Two starts off with our stringy protagonist, Yarny, in a dire situation. Shipwrecked, cut off from his spark, the little guy is going to have to navigate an environment rife with danger and platforming challenges. The first Unravel was a charming hit from Coldwood Interactive, published by EA. You remember it, right? That was the announcement where a grown man presented a passion project at E3 2015 and got really emotional on stage, it was a really touching announcement.
Except, he won't doing it alone this time. The sequel features co-op gameplay, either with a friend or by yourself (hope you're good at multitasking). The new gameplay elements are built around the idea of both playable characters being tethered together, and having to use each other to swing around or climb. One player can also pick up the other, which will make some speedy sections easier for when playing alone.
Unraveled Two launches on the… oh. It's out today. Go on a charming adventure with yourself or a friend on PC, PS4, and Xbox One right away.
Last Updated: June 9, 2018