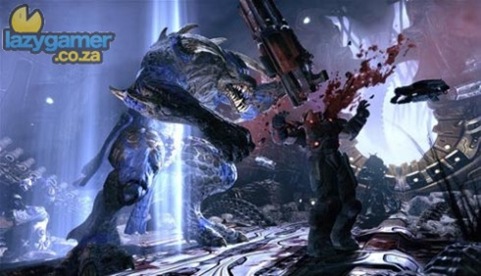 If you're an Unreal Tournament fan with a PS3 then you're in luck.
The Unreal Tournament 3 Titan Pack was released onto the PSN over the weekend and brought with it 11 new multiplayer maps for normal deathmatch, CTF, Vehicle CTF and warfare modes.
Also released were 2 new gameplay types in "Tug of War" and Betrayal…
There are also a bunch of new units released but easily the most important would be the Titan Mutator… this mutator turns you into a hulking 15 foot bringer of destruction
And last but not least, the Titan Pack brings Trophy support to the PS3 version.
And it's all for free so there is no stopping you now.
Last Updated: March 23, 2009