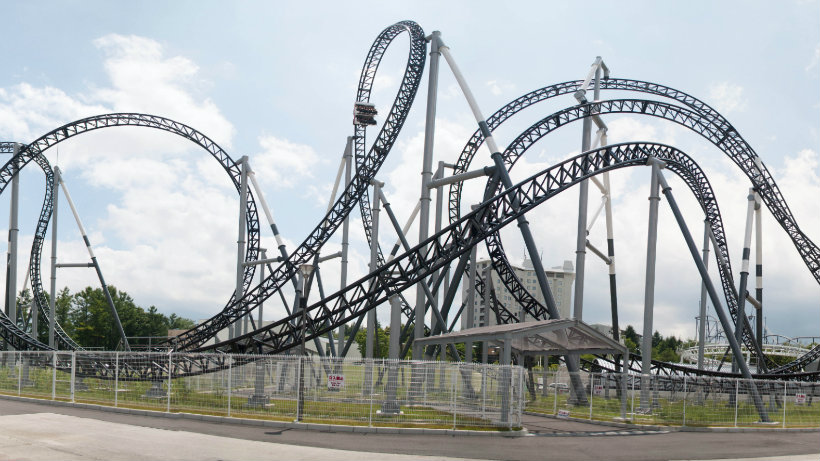 Last week I told you about a rumored Until Dawn DLC that was basically a horror Virtual Reality experience. Well, it is a real game that's coming, but it's not DLC, it's a spin off, and it actually sounds pretty cool.
Essentially, Until Dawn: Rush of Blood will be a horror rollercoaster ride – quite literally on rails. Here is the reveal that shows why the VR experience will be fun, but not exactly what you'd expect from Until Dawn.
A branching rollercoaster? Now that sounds like fun. It's cool to see that they're still including elements of choice, and I think that the interface and experience could work really well in VR. Then again, the whole Sony press conference seemed to be focused on VR, and they really seem to know what they're doing with the technology. My demos with the Morpheus (as it was called at the time) were fantastic and focused on the strengths of VR – certain forms of action games like London Heist, and extremely ambient horror experiences. That said, I just hope that they include some good headsets in the PlayStation VR – sound is so crucial for immersion and is often overlooked during the demos.
I'm glad that they're continuing the Until Dawn franchise in new ways. I hope that it becomes a hallmark for horror on PlayStation and leads to more sequels and spin offs. I'd love to see an Until Dawn: Even Horizon game, one I wouldn't need eyes to see, right? Or how about an Until Dawn: Hannibal game? They could even team up with the guys behind Cooking Mama.
Last Updated: October 28, 2015