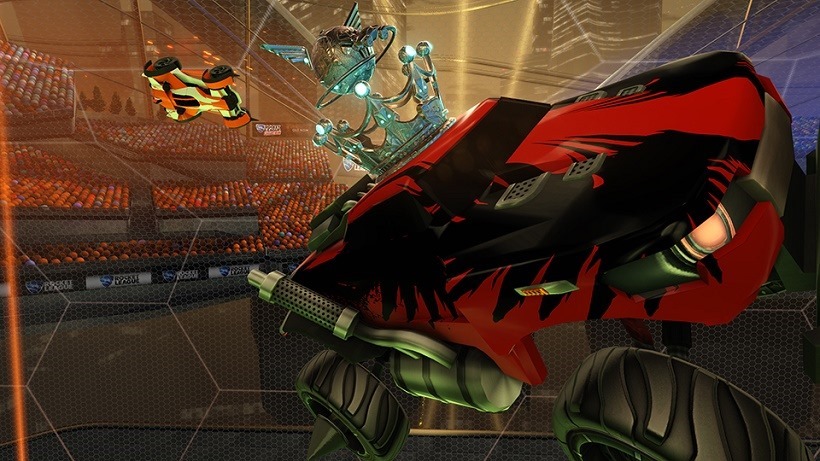 Ever feel that the look of your rocket car is so 2015? That'll change soon in February, because there's a new Rocket League update on the way, and it'll come packed to the brim with brand new cosmetics.
The update will also mark the end of Rocket League's first competitive season. Those who reached bronze or higher can expect some rewards for their hard work…
What are these rewards? Limited Edition Crowns with Bronze, Silver, Gold, and Platinum variants, that's what! Equippable as Toppers for your Battle-Car, these rewards are based on your highest Division rank at the time that Season 1 ends. For example, if a player was "Silver II" in 1v1 and "Gold I" in 2v2, the delivered Crown would be Gold.
I suddenly wish I worked a lot harder on my ranked play. Instead of having a beautiful gold crown on the top of my car, I'm going to have a boring bronze piece. Thankfully, the update is only coming out in February, so I still have some time to salvage the situation!
For those who couldn't be bothered with royal pieces, there's other loot on the way too. As part of the February update, Psyonix will introduce item qualities. Here's a breakdown of what's what:
Common (Grey) – Stock items. All the items you've come to love!
Premium (Green) – Items acquired from paid DLC
Limited (Orange) – Items acquired in seasonal or limited time promotional events, like Halloween.
Along with the grey, green, and orange, will be a light blue too. This colour represents uncommon items:
This new item class will be found, well, uncommonly after completing online-only matches and will feature all-new Toppers and Antennas to deck out your Battle-Car!

One interesting thing to note is that the new "Uncommon Item's" drop-rate won't have a fixed percentage like the seasonal items do. Instead, your chances of getting an "Uncommon Item" increases the longer you play the game. After earning an Uncommon Item, the time then resets and you start all over again in your quest to get another one. This should give players who spend a lot of time playing some sweet new loot to accompany them along the way.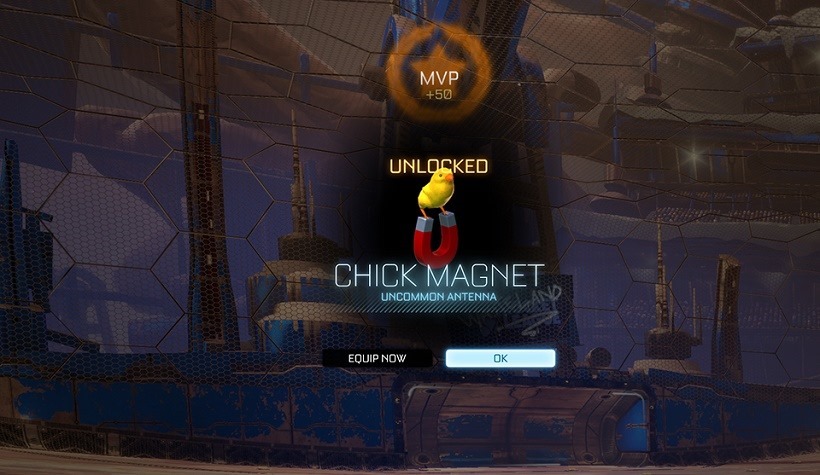 As it turns out, I'm a pretty big sucker for cosmetics. Colour me interested to try this new patch out! What about you? What rank did you achieve in season 1? Will you be sporting a platinum crown come February?
Last Updated: January 18, 2016