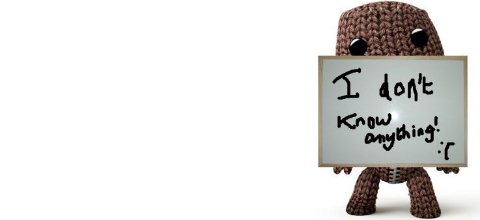 Update: Nick here, I received the following from Ster Kinekor in an e-mail:
"For operational reasons, in South Africa you will receive a voucher by email in as soon as possible after your PS+ purchase, enabling you to download LBP for free."
Unfortunately this isn't good news for anyone, we are yet to receive an official response from SterKinekor or Sony Europe over our missing LittleBigPlanet download.
You'll remember that one of the biggest benefits of signing a 12 month PSN+ contract is that you would receive the full version of LittleBigPlanet to download, well it's not that simple unfortunately. Once you read the fine print it states that you will only receive the game after a 7 day cooling off period.
But now those 7 days have come and gone and there isn't a sackboy in sight. According to a poster on the official forums the cooling off period is actually 14 days which means that the early adopters should be able to download the title today, yet no one has managed to do it yet.
The other fineprint is that the code can take up to 30 days to arrive after the 7 day cooling off period which means it could be well into August before you get your game.
While that sounds unreasonable (seriously it's just an electronic message) it would be accepted if someone could officially state that it's the case, but right now we are no closer to getting an answer than we were last week, I have sent some new emails to more Sony reps and hopefully will have an official answer before the end of the day, as always we will update once we have something to say.
Last Updated: July 13, 2010