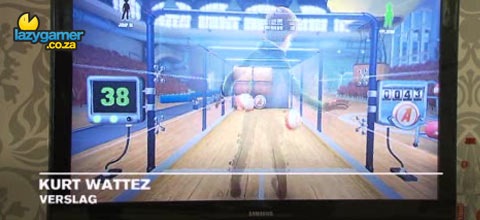 One of the biggest concerns about Project Natal, aside for the space required in your living room, is the input lag.
There have been numerous reports and rumours in the wind that people who have seen the latest versions of the Project Natal hardware swear that everything is looking a lot more fluid and smooth, especially the latency.
A video has been posted from what looks to be a Belgian TV show that actually shows a very small bit of the updated version of Richochet for Natal, and if you take a close look you can see that it's all looking a lot better.
From what I can tell, the video is in Flemish, and for those of you who don't know, Flemish is incredibly similar to Afrikaans. So if you have a decent grasp of the Afrikaans "taal" then you should be able to understand most of it just by paying attention. My Afrikaans isn't fantastic but I got most of it, so you should too.
I can't seem to find any way to embed the video, so a link will just have to do for now. If anyone finds a link to another version of the video, or can give me an embed code before I find one, please mail me ( nick@lazygamer.co.za ) and I will get it up.
Source and Video: VTM.be
Last Updated: April 22, 2010