Last week on October 14th Valve were given a deadline by the Washington State Gambling Commission to respond to the still rampant gambling industry making use of their Steam platform. If they did not respond they would face civil and criminal action from the State. Valve missed the deadline, but a representative from Valve notified the Gaming Commission and told them they are still working on a response and it would be on Monday the 17th of October. That was yesterday, and as you can imagine the Gaming Commission was not pleased.
WSGC Director David Trujillo had the following to say about the mammoth gaming organization:
"I am disappointed that Valve Corporation missed Friday's deadline, but encouraged that they have committed to responding today. I look forward to reviewing their response in detail."
Valve cannot even release details on Half-Life 3. I'm not sure what the WSGC were hoping for. The final deadline was yesterday, and Valve responded. There response was as you expected and they feel they cannot be held accountable for the lawsuits. PC Gamer broke the news with the punchline in tact – "there is no factual or legal support for these accusations."
"We do not want to turn off the Steam services, described above, that skin gambling sites have taken advantage of," Their letter says "In-game items, Steam trading, and OpenID have substantial benefits for Steam customers and Steam game-making partners. We do not believe it is the Commission's intention, nor is it within the Commission's authority, to turn off lawful commercial and communication services that are not directed to gambling in Washington."
Valve then prompted the WSGC for a citation as to which part of their business violates the State's commissioned law. It's worth noting that Valve issues over 40 illegal gambling sites with cease-and-desist letter earlier this year and took a strict turn on the Steam trading system which was so readily abused to keep these sites functioning. Valve is essentially fighting a losing battle as the bots used for trading are constantly evolving and near impossible to distinguish from real users.
"Valve can enforce its user agreements against the Steam accounts of skins gambling sites, where we can identify the site and identify the corresponding account. In fact, we would be happy to cooperate with the Commission, if it is able to identity more skins gambling sites that are illegal in Washington and the Steam accounts through which they operate.

"We welcome the change for further communication with the Commission, if it would like to clarify the legal allegations against Valve, or alternatively to work with Valve to identify offending Steam accounts of gambling sites."
You don't need a law degree to understand that Valve has the upper hand here. It's not entirely their fault that users were making a ton of money from the gambling sites, and there's no clear proof that they were knowingly facilitating the gambling. It's also unclear what laws they've broken as this has not been disclosed in the aftermath of the gambling saga. It sort of looks like the Gambling Commission are tired of people coming forward threatening to sue somebody, and this headache has now been shifted to Valve as they pry for a response. Did Valve make a ton of money off the selling of skins on their market? Yes. Has this problem persisted before the era of CSGO gambling? No.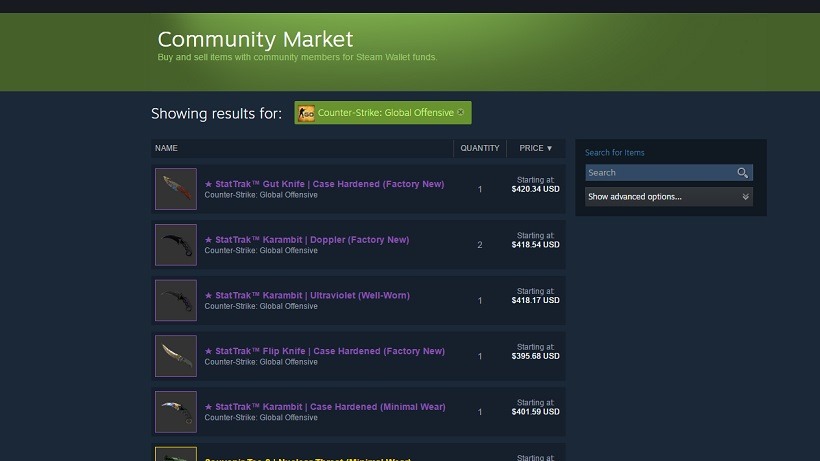 Valve's market and trading system has existed for a number of years and it wasn't until a number of disgruntled gamblers (or parents of underage gamblers) came forward about the issue. Yes, it is wrong and Valve have a small part to play, but is it enough to bring forward civil and criminal charges against the organization? Well, we'll have to wait and find out.
Last Updated: October 18, 2016