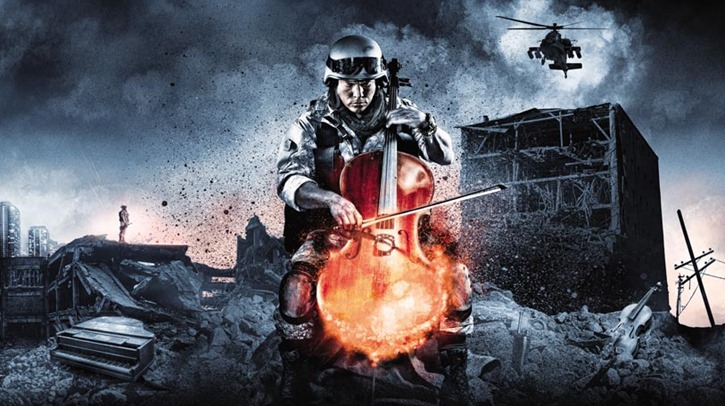 How often do you notice the music in your games? That pluck of a violin string, the blast of a trumpet or the clang of a cymbal. A video game needs more than just tight gameplay and beautiful visuals to stand out. It needs a soundtrack in the background, a musical addition that you don't immediately notice, yet it adds to the atmosphere.
And some of the best video game soundtracks, are classics in more than one way. I'm talking proper symphony orchestras, with dozens of musicians working in harmony to deliver a beat to go along with your kill-spree in your favourite shooter. And its thanks to gaming, that orchestras are even in business today.
That's according to the Wall Street Journal, as they revealed that video game performances were responsible for keeping orchestras afloat, especially ones that held live shows dedicated to the music of various iconic titles.
"You can no longer just sit there and play Beethoven," music director of the Colorado Symphony and the New York City Ballet Orchestra Andrew Litton said to the WSJ.

Videogame performances offer a full orchestra—trumpets, harps and other classical instruments—plus choirs and jumbo video screens that synchronize gameplay footage to the music. Costumed attendees—dressed as dragons, wizards, princesses, fairies, knights and sorcerers—often engage in mock battles.

Marriage proposals mid-show aren't unusual; some end with fireworks. The growing popularity has helped offset a decline in U.S. orchestra ticket sales.

Over the past decade, such sales have declined at an average annual rate of 2.8%, according to a soon-to-be-published report commissioned by the League of American Orchestras, an advocacy group.

Videogame shows have been instrumental in helping keep the Nashville Symphony afloat as it struggled with the recession and a flood in 2010, said Larry Tucker, vice president of artistic administration: "I would not want to go through a season without it."
That's actually some fantastic news. There's nothing wrong with classical music when it takes the time to meld something new into that genre. I know it sounds like a paradox, but if a New York stop for "The Legend of Zelda: Symphony of the Goddesses" tour can draw in more than 5000 people with a  single show, you know that there might be something to all of this.
As usual, there's at least one person who isn't down with all of these damn kids ruining his classical musical experience, as the WSJ discovered:
Not every concertgoer is convinced. "From a business-strategy perspective, it completely devalues the brand," said Roderick Branch, a 39-year-old lawyer in Chicago who attends symphony-orchestra performances about once a week. The very idea, he said, is "akin to Mouton Rothschild using its wine to make and sell sangria."
I'm a fan of orchestras. They're big, brassy and bold. Everything that I'm not, essentially. Now to see if I can organise a Skyrim orchestra locally.
Last Updated: October 14, 2015