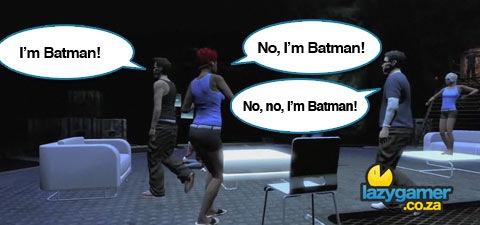 With Batman: Arkham Asylum coming out in just a week and a bit and with the high review scores streaming in people are really getting anxious to get their hands on the new title from Rocksteady.
One of the extra features added to the Playstation 3 version is the ability to gain access to your very own Batcave in Playstation Home, so that you too can spend hours brooding whilst you plan your next move.
The Batcave will be exclusive to… well, you know… absolutely everyone who buys it on Playstation 3, which seems kind of silly to me. If Rocksteady want to impress me then I would like to see them give Xbox 360 owners access to the PS Home Batcave, now that would be a noteworthy feat.
This clocks in as just one more reason to pick up the Playstation 3 version of the game, alongside the ability to play as the Joker in the challenge modes.
Marvel at the Batcave video, after the jump. (Yes I just used Marvel and Batcave in the same sentence)
Last Updated: August 27, 2009