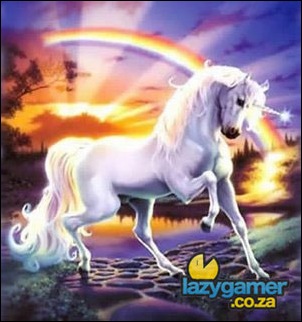 Videogames get blamed for all sorts of malevolence; things like murder, rape, stupidity and obesity. A group of psychologists from the Iowa State University have found a new something to blame our favourite pastime on; Goodness.
Their extensive study showed that "some non-violent videogames can teach kids to be more cooperative and helpful to others." The study, superfluously titled The Effects of Prosocial Video Games on Prosocial Behaviors: International Evidence From Correlational, Longitudinal, and Experimental Studies profiled gamers of varying ages over three continents, giving them "prosocial" games and studying the effects thereof.
The principal results of the study showed that :
• Of 727 Singaporean middle-schoolers, "those who played prosocial games exhibited more cooperation and empathy."
• A study of 780 fifth-graders and 1,050 eighth and 11th-graders in Japan discovered that "prosocial gameplay predicted later increases in prosocial behavior over a three- to four-month time span.
• The stateside sampling of 61 U.S. college students found that those who played prosocial games behaved more prosocially toward another students than "those who played either neutral or violent video games."
In the American study the prosocial games were Chibi Robo and Super Mario Sunshine; the neutral games were Pure Pinball and Super Monkey Ball Deluxe, and the violent ones were Crash Twinsanity and Ty2.
"Video games are not inherently good or bad," the researchers surmised. "Video games can have both positive and negative effects.
"Content matters, and games are excellent teachers," they continued. "Violent content in video games can lead people to behave more aggressively. Prosocial content, in contrast, can lead people to behave in a more cooperative and helpful manner."
Of course, what the research suggests is that videogames do in fact have an effect on gamers, whether negative or positive. So many studies have been made to convince people that games are evil, it's nice to finally see one that shows that they have the power for good.
Source : Physorg (via Destructoid)
Last Updated: April 7, 2009