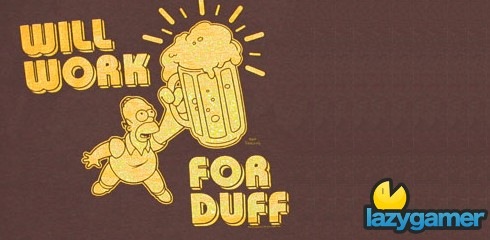 So I was browsing a local job site yesterday for purely entertainment purposes (promise boss) and I stumbled across this job offer on Pnet.co.za for a Public Relations Manager in the gaming industry.
Apparently one of our local gaming companies requires a new (or extra) PR manager and if you have ever wanted to get into the marketing side of gaming then this may be the perfect position for you.
They are offering to pay you up to R27k per month if you have
Excellent written and verbal communication skills
Ability to maintain physical stamina and proper mental attitude whilst working under pressure
A neat well-groomed professional appearance
Ability to adapt to varied working conditions
Ability to work overtime, outside normal operating hours
Exceptional interpersonal skills
Good organizational ability
Self confidence and assertiveness
Creative flare and initiative
Professionalism and integrity
You may also need some skills in dealing with pushy websites and magazines demanding special attention and refusing to post your boring news but I guess you can learn that sort of thing as you go.
However the best part of the job advert for me is that this new employee will also be required to "Manage the crisis management process of the company" which is always the most entertaining part of the industry.
It's normally the part where you as a PR company wander over to Lazygamer during lunch and then spit your coffee all over the keyboard while thinking "What the hell are those idiots thinking posting that"
I love those days so much…
Anyway so if you are interested click here and maybe don't tell them we sent you until you have the job.
Or if you are more interested in getting into the writing side of things feel free to send me some examples of your work and while this job ain't going to be paying R27k (or anything right now) it will get you free games and all the babes.
Last Updated: July 15, 2010