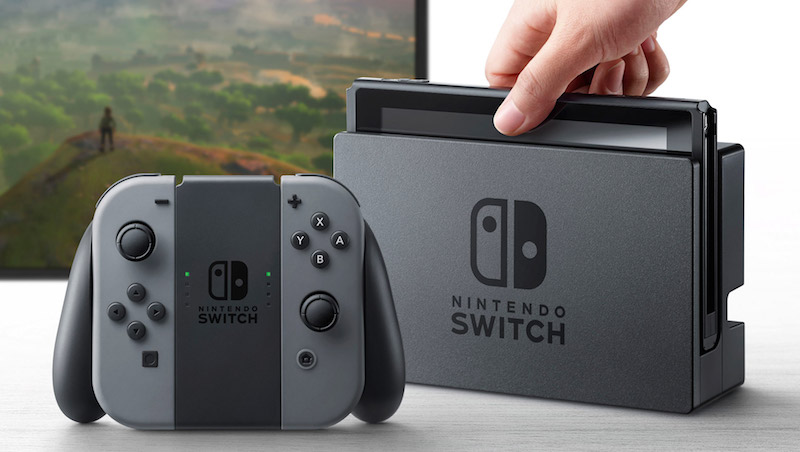 The Nintendo Switch is launching in a few short weeks, and if you're anything like Geoff and Alessandro, you're probably really excited. It's poised to change the face of console gaming yet again – Nintendo seems to have a knack for that. Part tablet, part handheld, part "normal" console, the Switch is an intriguing piece of technology, and not just as a means of playing the new Zelda or Mario games.
Of course, nothing is really convincing for me until I try it for myself. The first time I held that original Wii-mote was mind-boggling, and as much as Geoff and Darryn raved about the PS4 controller after using it at E3 that first year, it was only when I held it for myself that I realized just how different it was from the DS3. Personally, I'm not yet convinced about the Nintendo Switch – it looks interesting, but it's in the same category as a PSVR for me; it would be nice to have, but not quite worth the money for me yet. But, I have yet to hold that controller in my hands, so I might be completely converted still and decide I need one.
Of course, this is Nintendo's hope. The dream for any console maker is that once you experience something, you need to have it. And in the same way that I really fell in love with PSVR once it was on my face (even if I still couldn't justify the price just yet), I might fall madly in love with the Switch at the upcoming hands-on event. And you can too!
We have five double tickets to give away for some of our lucky readers who happen to live near enough to Sandton in Joburg. There is a hands-on event in Sandton on Friday from 16:30-18:00, and all you need to do to enter to win tickets is comment on our Facebook post with your most anticipated launch game, or send us a direct message on twitter. We need to close entries at the end of the day, so don't delay!
Last Updated: February 15, 2017