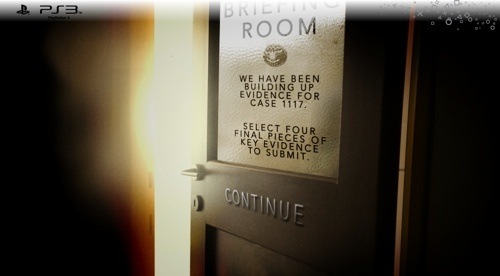 The Heavy Rain Demo will be released on the PSN on February 23. If that's just too long for you to wait, here's how you can get it right now.
Sony have released an Augmented reality browser game called Precinct 52, the completion of which nets you early access to the demo. In the Augmented Reality game, you're tasked with providing 4 sets of evidence – and on successful handover you'll be awarded with a code for the demo. If you want to play the game and solve the case for yourself, click here.
If you're a cheating monkey and just want the quick answer to bag the demo, hit the jump.
You cheating monkey!
Anyway, the four pieces of evidence you'll require are :
• Short cigarette (117b)
• Origami bird
• Coffee shop C (it says "diner")
• 117h (tyre tracks).
There are numerous coffee shops so make sure to choose the correct one. The writing on the the tracks is also apparently quite difficult to read.
If you manage to play the demo, let us know what tou think.
Thanks, Kotaku.
Last Updated: February 5, 2010