Warcraft III still stands the test of time  as one of the best single player campaign stories. From the release of Reign of Chaos in 2002 to the Frozen Throne, Warcraft III offered everything a gamer needed from single-player campaign to a large variety of multiplayer maps available. That's the most important point right there: the variety of multiplayer maps which eventually led us to the birth of Defense of the Ancients. That was a mould for Dota 2 and League of Legends, which essentially shaped the way we perceive MOBAs today. The multiplayer maps were highly customizable, and the game included a tool with which you could design your own map (or entire game, all things considered).
Alongside Starcraft, Quake and Counter-Strike, Warcraft III existed as one of the first esports to hit the mainstream. In Korea Starcraft was already televised as one of the major competitive games. Tournaments were run by OnGameNet, and Starcraft remained one of the main features for the World Cyber Games (WCG) which also originated in Korea. The West was more interested in their Quake and Counter-Strike, rarely fielding players of note in Starcraft. Upon the release of Frozen Throne, the West decided to jump in head first and aid the promotion of this new Real Time Strategy (RTS) title. Organisations such as Cyberathlete Professional League (USA), Electronic Sports World Cup (France) and Electronic Sports League (Germany) got on board with aid from Blizzard Entertainment themselves in running competitions for the new title.
The organisations mentioned above, joined by OGN, MBC and WCG (from Korea) started to build the Warcraft III scene from the ground up offering prizes and major tournaments around the world and we were off to a great start. Eventually, OGN and MBC dropped Warcraft since it wasn't doing as well in Korea when compared to Starcraft, but WCG continued to have their annual major competitions which covered a large basis of esports.
Now, it's important to understand that this was before the days of mainstream social media such as Facebook and Twitter. Streaming platforms were not as popular, so access to these major tournaments and remaining informed was limited to the small sub-communities in regions around the world. The Internet was also still on the rise and slowly become readily accessible in homes with Dial-Up and ISDN, and eventually ADSL, so it's important to understand that these were slower times. Blizzard was also enjoying success in Starcraft and the growing Warcraft III leading to an awkward couple of years which would follow and subsequently bring about the demise of Warcraft III as an esport.
So, we're now at roughly 2004. Blizzard has been ahead of the curve dominating the esports front in a relatively immature industry, so what do they do next? Around 2004-2006 the popular multiplayer map Defense of the Ancients was slowly becoming one of the most popular maps outside of Warcraft's own competitive 1v1/2v2/3v3, etc. Blizzard still focused heavily on the more competitive side of their own game, while other organisations picked up Dota. Competitive support from Blizzard started to dwindle around this time as their latest, and biggest project was about to kick off – World of Warcraft. It's no secret that WoW is Blizzard's biggest game and their money-tree. It was about this time that Dota slowly started overtaking the generic Warcraft competitive mode, and this was probably one of the biggest issues. Dota was in high demand and tournaments which previously featured Warcraft now included Dota as well. People started to realise that as a spectator sport, the team game was way more appealing and this is where Blizzard made their biggest mistake ever, but we'll get to that in a bit.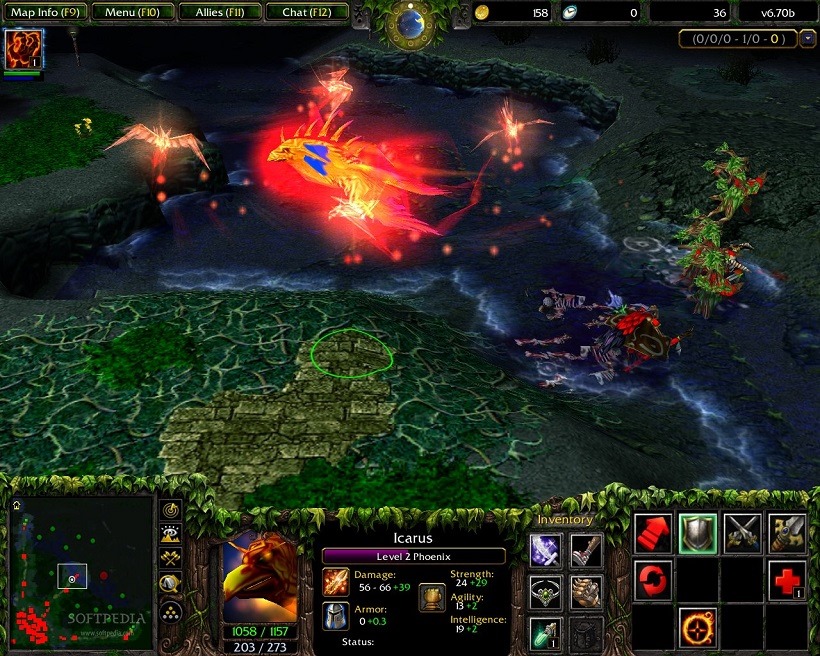 2007 to 2009 Dota exploded and Starcraft was still dominating the Korean scene. This left Warcraft in a really tough spot. Fans of RTS were enjoying Starcraft for the 1v1 action, while fans of the MOBA-RTS were enjoying Dota. Warcraft III was all of a sudden lost and with competitive gaming still being in its infancy there wasn't really a large audience to share the market. Internet was at least getting a lot better and more players were joining in, but Dota was still the dominant game for Warcraft III and this is where the slow decline began.
When we hit 2009 Blizzard made perhaps one of their most crucial mistakes. They were about to bring out a new Starcraft (which was a huge success), but nothing new was announced for Warcraft, which included a game that was slowly becoming the hottest esport in the world. With Starcraft II on the rise, a number of top players from Warcraft III made the switch, opting to not play an outdated game. This also hurt the scene a bit.
Blizzard had no plans for Warcraft, no plans for Dota 2, and in 2009 League of Legends was announced, an almost replica of Dota, but under a different IP. Honestly, League of Legends and Dota aren't all too similar, but for the sake of this argument, I'm going to vaguely compare the two. League, of course, was a huge hit, and it was a hit in the region where Blizzard felt most comfortable. It slowly became the top game to play in PC Bangs around South Korea, and it was also free-to-play. League of Legends is now the largest esport in the world, just so you know.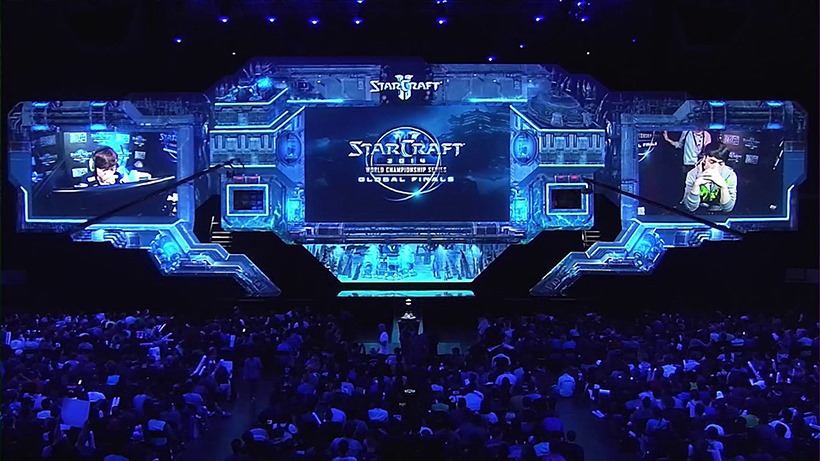 So what happened to Dota? Well, the creator and his team, IceFrog, moved to Valve and created Dota 2 which released in 2012 and is currently one of the largest and most lucrative esports in the world. At this point, Warcraft III had unfortunately been forgotten as Starcraft II was on the horizon and Dota was still the more dominant form of Warcraft. We can't exactly pinpoint the moment Warcraft III became forgotten, but it's somewhere between Dota becoming big, and Blizzard not caring enough.
Blizzard did respond eventually with Heroes of the Storm, a game comprised of characters from Blizzard's rich lore. The game is playable, but it's not Dota or League of Legends. Blizzard did hint at a Dota-type standalone game, owning the IP to character names and abilities, but nothing really happened. In fact, if we look at the current state of Starcraft, they're suffering the same pitfalls that Warcraft III had. The community is shrinking, the game just isn't as exciting as team games, and the content has become stale.
In conclusion, it's worth noting that competitive Warcraft III offered us some of the most exciting action in esports. Some of the clips are still included in the archives of great esports matches. Warcraft, as a franchise, is carried by WoW, but the competitive mode could make a comeback with a new Warcraft.
Last Updated: January 30, 2017