Looks like "New year, me!" is even a thing a for space ninjas! Warframe developer Digital Extremes held the first of their regular Devstreams for 2019 on Friday night and boy was it a biggie! Led by Creative Director Steve Sinclair, the team outlined their roadmap for the coming year for their popular free-to-play sci-fi looter shooter. Usually these plans involve some big update to be unveiled at Tennocon, Warframe's dedicated annual convention in Canada, but things will be different in 2019.
Tennocon is being held on 6 July this year, and instead of focusing on one big thing the team will be working on "on-going shorter turn-around content" instead. The previously announced Railjack mode will be the huge release after this point.
This co-op space combat game mode, now retitled to Warframe Empyrean – Railjack, was first shown off at last year's Tennocon, and sees players fly from the surface of planets into space to engage in ship-to-ship combat while also being able to board other ships or have to repel boarders themselves. DE is tweaking things slightly now to redesign all ships to allow for more transition points from ships so that you can launch out into space on your own with an archwing, fly across the battle and then invade another ship. They're also trying to incorporate these Railjack features into more game modes. Mods for Railjack are also being streamlined for "a simpler, more easily balanced damage system."
As for what's coming before then, here are all the releases in order:
Deck 12 – Exploiter
Vallis event with the Exploiter orb.
Lore-based event tied into the recent Fortuna update, which will introduce a new boss enemy
Corpus Gas City Rework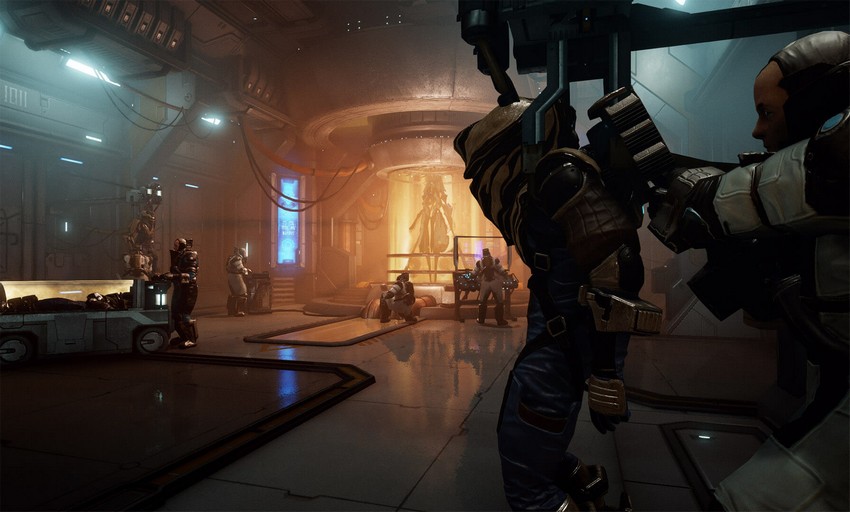 This has been in the works for a while, but it's been pointed out that this "tile remaster" for the Jupiter-based maps will be "more than just a new coat of paint".
It will also introduce new enemy types, new game modes, and new things to earn and learn.
The Wolf of Saturn Six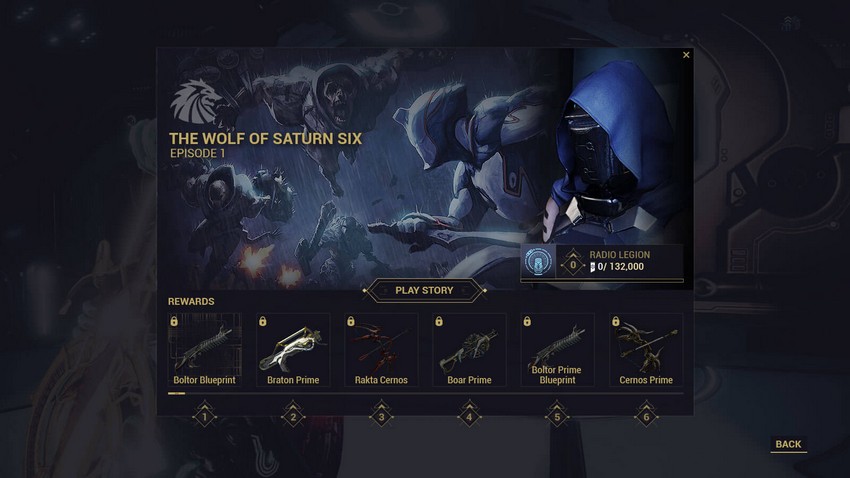 DE is taking inspiration from the Alert system and implementing daily/weekly challenges that are given to you by a new character that will last for many weeks. This will involve a somewhat Syndicate-like system with different ranks.
Primarily cosmetic and high-end power rewards, not a lot that will affect Mastery Rank.
The story behind these will be revealed via an animated web comic available in-game. There is also a new villain in-game that will be introduced!
Difficulty scaling will be here for those looking for the regular Warframe experience, as well as extreme challenges for those who like to push the Meta its limits, and let them rise up
The New War

The next chapter in Warframe's central cinematic quest line is on the way.
It's still early in development with motion-capture work starting today.
They did provide an intriguing teaser image showing off some kind of huge ship (possibly Orokin) sucking in other ships somehow. (click to enlarge)
Outside of those updates, there are number of other things the team is working on as well. These include 3 new Warframes that are currently in development. Two of these – Wisp and Hildryn – were shown off via some concept art, as well as some early gameplay video of the latter.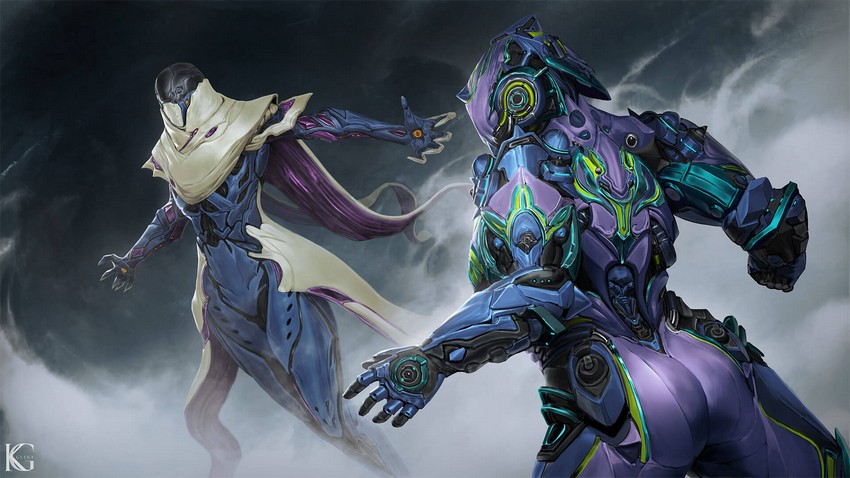 Hildryn (who the community has already jokingly started referring to as Zarya-frame in reference to Overwatch's hulking female character) will a "shield-based frame". Instead of using energy, her abilities will instead pull from her shield pool, which is a very intriguing mechanic. Instead of the regular Primary/Secondary/Melee signature weapon, she'll also be coming with her own Archwing gun. Which she attaches to her crotch?! Am I seeing that right?! Wisp and the unnamed third Warframe is being kept under wraps for now.
Another huge update will possibly look at addressing easily Warframe's biggest criticism, which is how inaccessible its starting chapters are for new players. This won't be a hand-holding tutorial, as that's not Warframe's style, but DE is revisiting the game's intro to better explain some things. They are even reworking the cinematics (check the teaser image below) so that confusing plot points or mechanics that veteran players only worked out much later in the game will now be suggested much earlier for newbies.

There's also a new previously unseen tileset and faction that will be introduced through an update called the Planes of Duviri. Not much is known about it other than it's aimed at being released in Q3 2019, but they revealed a teaser image for it.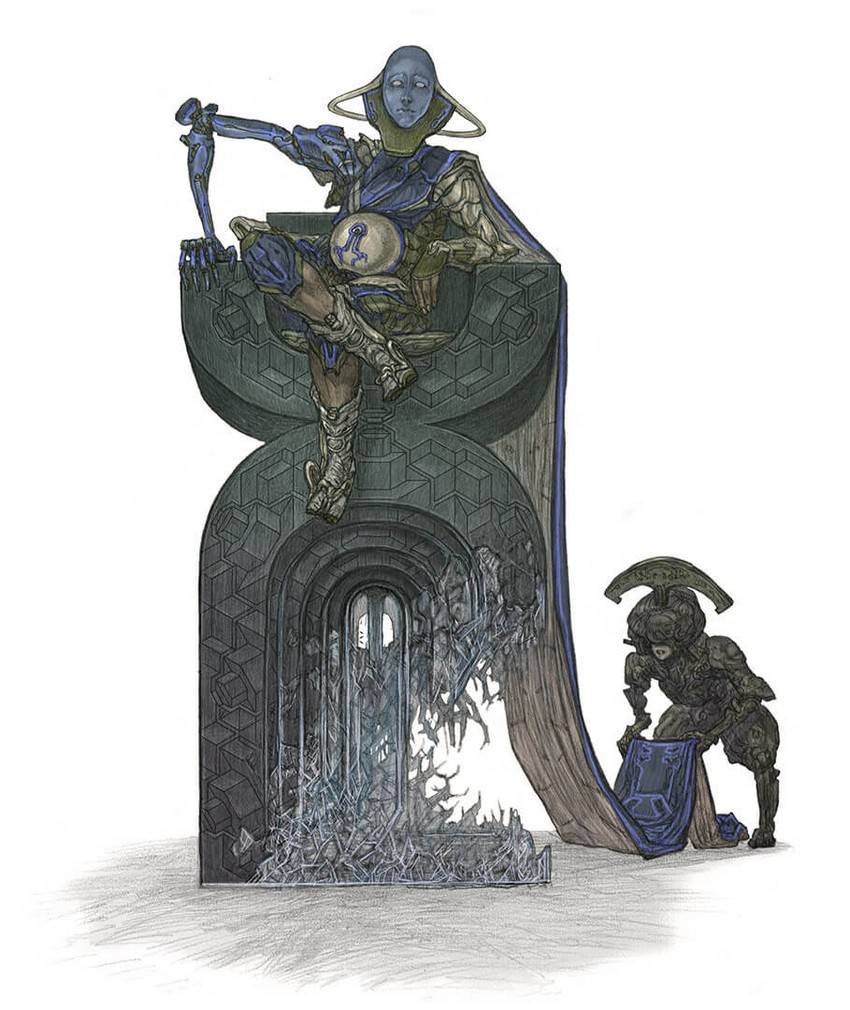 There were a couple of other points that are currently in discussion by the team which may or may not get implemented in the game.
There's an idea to perhaps allow players to select the difficulty of a location on the star chart to make revisiting earlier locations more rewarding for veteran players.
There is talk about being able to extract solo from endless missions like Excavation and Survival, instead of triggering extraction for your whole team.
Cross-platform play is something the team is discussing, but full crossplay may not be possible due to the way Warframe does updates (it could make updates way too big). However, the team is looking at perhaps being able to share items across platforms.
Trials, Warframe's version of raids, will be returning, but it's still very early in discussions at this point.
For more info on everything revealed in the Devstream, including UI tweaks, patches, Tennogen cosmetics and more, you can check out all the details HERE.
Last Updated: January 21, 2019