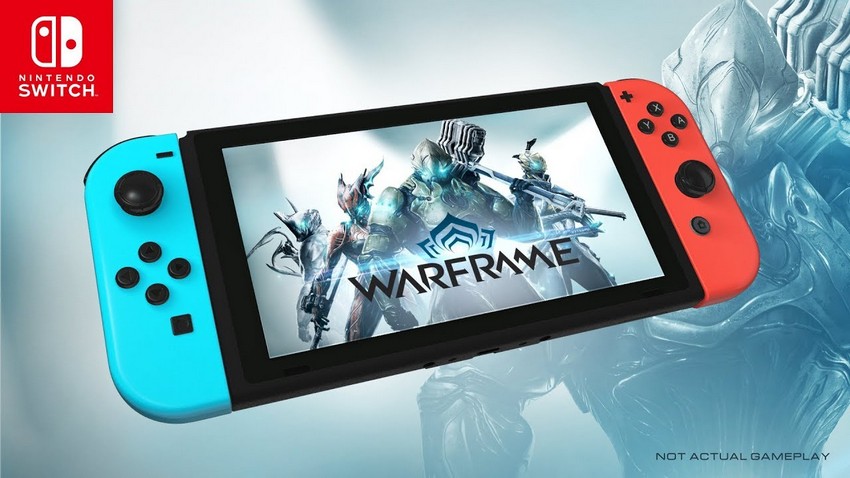 If you're familiar with F2P mega success story Warframe, then you know that "Ninjas play free". Well, soon ninjas will also be free to play wherever they want as the sci-fi looter shooter is set to debut on Nintendo's Switch as well after spending it's life thus far on just PC, PS4, and Xbox One (where its done damn well as it's currently the fourth-largest game on Steam and boasts a player base across platforms of over 38 million people).
We had heard about Warframe's jump to Nintendo's handheld console back in July during Tennocon, but now we actually know when it will arrive as well. Revealed via trailer during last night's  Nintendo Direct, Warframe is set to debut on the Switch on 20 November which leaves me just over two months to save up the necessary money to get a Switch!
Warframe developer Digital Extremes has previously stated that allowing existing platform users to migrate their accounts over to the Switch or between any other compatible platforms is something they would love to do, but officially as of now that's not possible yet. Although, I've been neglecting Warframe a bit lately as I've been caught up in the Destiny 2 hype, I've still put considerable hours into my various frames in Warframe and would hate to have to do all of that again.
Panic Button, the studio that brilliantly ported Doom and Rocket League over to the Switch will be working with Digital Extremes as well. Based on the quality of their previous work, this should be a pretty sweet port as well. And I can't wait to try it out… On Geoffs' Switch… Which may or may not go missing this weekend while I'm visiting his side of the world for Comic Con SA.
Moving swiftly along… This port makes the end of 2018 even more special for "Tenno" as Warframe's next big open world update, Fortuna, is also supposed to be released sometime around there. It's been looking great so far, and it will quite a treat to be able to use the new hover boards on your Switch as well.
Last Updated: September 14, 2018