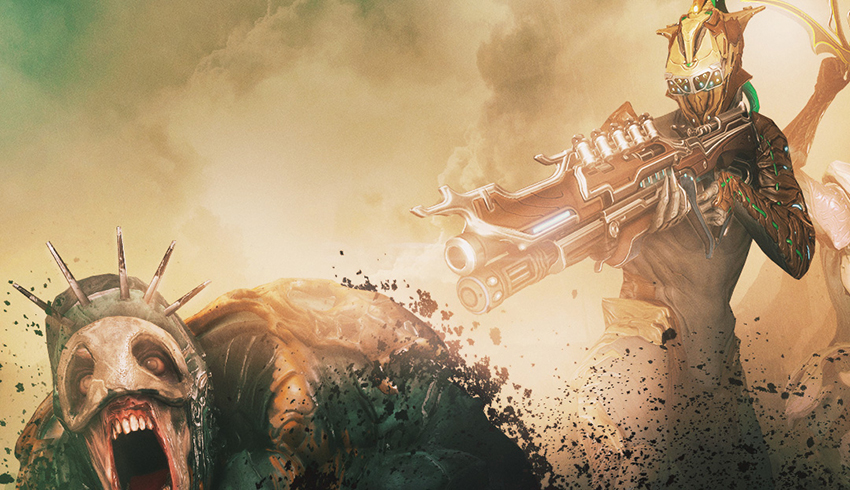 Hi, my name is Kervyn, and I'm addicted to Warframe. My addiction is a recent one, having only jumped into Warframe in early December but already Digital Extremes' F2P space ninja looter-shooter has me hooked unlike anything else in years. The sheer scope and depth of this game is mind-boggling (I've been playing a couple hours nearly every day for a month and I've barely scratched the surface), not to mention the level of technical polish and community interaction with the devs that puts to shame other high profile AAA titles. In short, Warframe is the game that Destiny 2 wishes it could be (Suck it, Darryn).
One of the things that has taken Warframe to a whole other level after an admittedly shaky start early in its life was the introduction of the Plains of Eidolon, a gigantic open world space filled with all kinds of alien menaces and heaps of loot. Well, Plains of Eidolon is getting a big new update, and it was revealed on the Warframe forums yesterday by DE Senior Community Manager Danielle Sokolowski that Update 22.8.2 has passed certification and will go live next week on 23 January!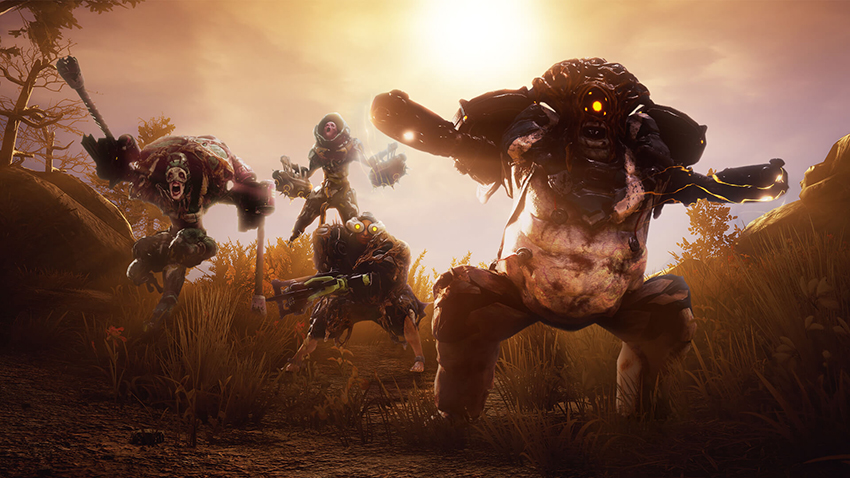 As for what the patch contains, besides for the usual bug fixes and gear balances, the Plains will be getting new content in the form of Ghoul Purge bounties as well as dynamic weather, the Focus system gets a rework, a couple of brand new weapons are added to the arsenal, and finally – and most importantly – you can now invite other plays onto your Orbiter! Yes, that's right, all your buddies can now come check out your personalized spaceship and basically have a party. A Tenno dance party, to be exact, because we all know that's exactly what we're going to end up doing, breaking out that Maestro Narta dance emote to get down!
You can check out the full patch notes below, which I will readily admit I only understand half of, seeing as I'm nowhere close to even encountering most of these yet. Did I mention just how stupidly in-depth this game is? Because it is.
Four New Bounties: Ghoul Purge! 

Ghoul threats are on their way! New recurring bounties feature the Ghoul monstrosities. Help defend Cetus and destroy the Ghouls…. but their destruction may not be permanent! Expect the Ghouls to re-emerge regularly. Ghoul Purge will introduce 7 new Grineer Ghoul Enemies and Variants.

Focus 2.5:

Focus Points and Brilliant Eidolon Shards will be refunded so that you can redistribute as you please.
Shared Pool Capacity: You will be able to upgrade your pool size using the points from any School you wish, which increases the maximum capacity for every school all at once.
Node cost reduced: The costs of unlocking nodes across all trees have, on average, been reduced by almost 30%.
A handful of Zenurik, Varazin, Unairu, and Madurai Focus School ability changes!

New Weapons and Cosmetics: 

CORINTH – Deliver a massive punch with each blast of this shotgun, or launch a round that explodes mid-air knocking down nearby enemies.
GUNSEN – Lacerate attackers with two razor sharp warfans.

New Stance (Fans): Slicing Feathers! Twirling acrobatic slashes with a refined touch!

QUARTAKK –  Annihilate targets with four simultaneous shots from this high-caliber Grineer rifle.
STUBBA – Inflict rapid-fire bursts of pain with this Grineer submachine gun.
MAGGOR SYANDANA – Victory over the Grineer, draped across your shoulders.
MAGGOR ARMOR BUNDLE – Grineer plate, trophies from battle on the Plains of Eidolon.
MAGGOR ASSAULT PACK – Make a devastating entrance with the Maggor Assault Pack. Includes the Quartakk quad-barrelled assault rifle and hard-hitting Stubba submachine gun, with matching Maggor armor and syandana.

Invite Players to Your Orbiter and Customize your Personal Quarters! 

Warframe's shared-world experience will expand to your Orbiter with the option to invite your friends to come aboard! To make room for your squad, the Orbiter will be expanded further by adding the new Personal Quarters, which includes:

Vignettes
Stencils
Aquarium
Warframe Display
Somachord

To receive the new Personal Quarters Segment Blueprint, you must complete The War Within. Players who have already completed the quest will receive the Blueprint automatically in their inbox. So if you haven't completed the quest yet, now's your chance to get a head start before the update goes live!

New Trophies: 

Pest Control – Kill 100 Plains Beasts
Master Angler – Catch 10 fish
Plains Prospector – Unearth 100 Deposits from the Plains of Eidolon

Gara Mass Vitrify changes*

Mass Vitrify is no longer invulnerable and now has sections that break off and explode as it absorbs incoming damage. The amount of damage absorbed scales with Power Strength and Armor. Explosion damage scales with Power Strength.
Mass Vitrify no longer has a duration and remains until recast, destroyed from damage, or smashed with Shattered Lash.

*Gara is still relatively new as far as Warframes are concerned but since her release, we've found (and many players have found) that an invulnerable and almost impenetrable barrier doesn't allow for a very engaging gameplay experience. The above changes aim to stay consistent with Gara's glass theme while also making Mass Vitrify more interactive. While some of you are already aware of these changes from the PC update, we urge you hold your feedback until after you've had a chance to test these new changes for yourself. Thank you!

Volt Changes

You will be able to swap to your primary weapon while holding Volt's Electric Shield, doing this will drop the Electric Shield. You can drop the Electric Shield as before to avoid switching to another weapon.
Reduced Electric Shield's Energy Cost per meter to 1 Energy per 4 meters (down from 1 per 1 meter)

And much more: 

Dynamic Weather in the Plains of Eidolon + Rain slider in the Plains of Eidolon Captura Scene!
Exterminate, Assassinate, and Cache Recovery Incursions in the Plains of Eidolon Caves!
Capacity split into 4 different areas (Transference Room, Helminth Infirmary, Personal Quarters, and everything in between) with a capacity of 1200 EACH to hold all your ship's flair.
New Orbiter Decorations including posable Warframe Articula, trees, planters, decorative toys for your Companions, and more!
Objective UI and UX Improvements.
New Operator Animations sets! Zenurik, Naramon, Unairu, Madurai, and Vazarin will have their own set of idle animations.
Bait, Dye, and Pharoma changes and additions that includes a new custom Bait throwing animation, and a new squad benefitting Bait system.
Sky Archwing deployable in Captura!
Replay Bounties for Standing!
Emotes in your Orbiter! Deep bows all around.
Mirage's Hall of Mirrors casting animation changed to match the style of the Mirage Prime trailer!
….tons of fixes and changes!
Along with the patch getting a release date, DE has also unveiled the contents of the next round of Tennogen – in which community submitted redesigns for Warframes and weapons are made available in the game's market – and there are some sweet additions. Also revealed on the latest Warframe Devstream (which got cut short catastrophically after a fire alarm forced everybody to abandon the studio frantically) was the news that the dev team have decided to uncouple the next frame Khora from the upcoming Damage 2.5 update – despite Khora's kit and abilities being the initial impetus for redesigning how the game handles the Impact, Puncture and Slash damage models – as the latter is being delayed to get a rework after proposed changes were negatively received from the community. Khora will now be coming out on her own without Damage 2.5 at some future date, and will then be reworked again later when said update eventually goes live in its final form.
Along with the Khora/Damage 2.5 news, we also got shown a new Spanish conquistador-inspired Mesa deluxe skin, a brand new two-handed katana melee weapon, and it was revealed that the game will eventually be getting pilotable Dargyn vehicles which you can hijack from the Grineer on the plains. Grand Theft Warframe anybody?
Last Updated: January 19, 2018