Are you tired of hearing about which company is investing in esports these days? Well, today we're steering clear of that and instead are here to inform you that Washington, D.C (the Capital of the United States) has partnered with NRG Esports in an industry (and world) first.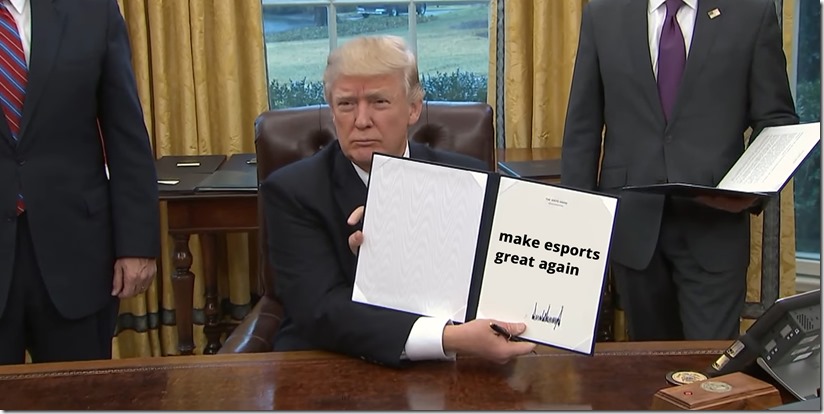 NRG, which are better known to me as Shaq's team, will sport the Washington, D.C logo on their jerseys alongside an array of sponsors from conventional esports. NRG have teams in Counter-Strike: Global Offensive, Overwatch, Hearthstone, Rocket League and more. This new partnership is with the district's convention and sports committee, Events D.C, who spoke to Mashable about their new endeavour.
Events D.C Chairman Max Brown spoke to Mashable highlighting the ongoing change in the Nation's Capital which is moving from a political hub to a more inviting and broader economy.
"
We have a bunch of universities here in Washington," Brown said. "There are lots of younger kids who are here and are coming here every year through our universities so we think it makes a lot of sense for us as a city to plant a flag , and ultimately be the capital of esports like we're the capital of the United States."
NRG are on board with the idea of making Washington, D.C a hub for esports, noting that the Capital has some sway amongst American citizens and could easily be a go to place for major competitions. NRG co-founder Andy Miller also spoke with Mashable on this regard.
"These events sell out in two seconds, you need to travel, you need to spend good money and they're big and they're fun and they're super cool but it's not like, 'I want to go watch my team play this weekend, head down and check them out at the local arena,'" Miller said. "That just doesn't happen in esports, and that's something that's missing when you want to have a real connection with an organization and with players."
NRG and Washington, D.C are hoping to capitalize on the 20 million people who visit the capital every year by organizing tournaments and events around the district.
Like esports?
Check out esports central
Last Updated: March 13, 2017