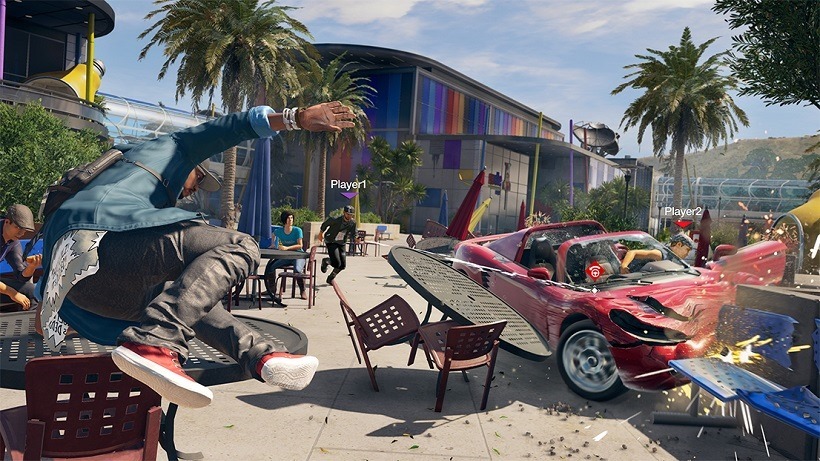 Watch Dogs 2 launched nearly a week ago, and so far I'm having far more fun than I expected to in its upbeat, interconnected version of San Francisco. Watch Dogs 2 as a single-player experience is leaps and bounds ahead of its predecessor so far, but the same can't be said for its multiplayer. Not because it's worse, but because it's just still not working. And Ubisoft's patch over the weekend did almost nothing to fix that.
The new patch addresses a few bugs, performance issues and undesirables in the title (like the fully modelled nudity that Ubisoft just had to apparently get out as quickly as possible). The patch, surprisingly, also fixes performance on the PS4 Pro – which from my experience was hardly lacking in the first place. But from the patch notes below, there's no mention of a multiplayer fix. And a week after launch it's looking increasingly dire.
Emote Wheel Swap – Bug where emotes and weapon wheel become intermixed is now fixed
Explicit NPC Model – We've updated one NPC model that was previously explicit. Nudity on other male and female NPCs has not been changed
Phone App Disappears – Some players encountered a bug causing their phone apps to disappear. The fix will recover the missing apps
Graphics / Low FPS / Nudle – Framerate during the "Limp Nudle" mission has been improved
Graphics / Low FPS / Pro – PS4 Pro performance should be improved with this patch
Multiplayer is still functional if you choose to join a game just with your friends, but looking for a public match is still impossible without performance dips and outright crashes. It's why Ubisoft disabled the mode for launch, putting a huge cloud over reviews that praised the game without fully testing its public servers. But in what was likely meant to be a quick fix, Ubisoft is seriously struggling to get things up and running again. And even if it's not a core part of the game, it's still inexcusable.
It's a pity too, because the rest of the game so far is exceptional. But it's a facet that can't be ignored, and won't be when we publish our own review later this week.
Last Updated: November 21, 2016