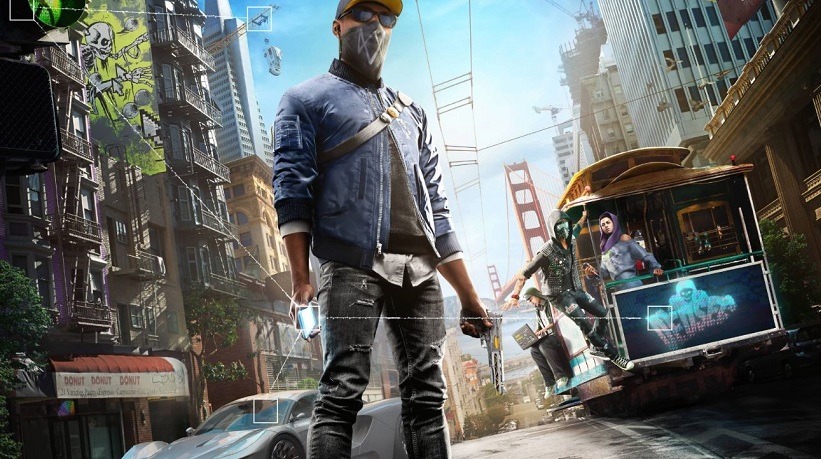 Post-launch content is a fact of game releases that we've come to accept. Games launch with massive DLC packages, season passes and sometimes even free content after they've been put out on shelves, sometimes with varying degrees of quality. Often it's easy to spot a Season Pass that is egregiously unfair, packaging content that should probably have been available to all players throwing down money on the new game. Watch Dogs 2 is guilty of this in some regards, with its massive Season Pass coming across as a little greedy.
The Season Pass is segmented into three parts, which will slowly trickle out after the game launches on November 15th. In total its promising five brand new missions (which are said to each be an hour long), some new skins for weapons and vehicles and outfits for Marcus. Those are all standard for post-launch content, but they're not the only pieces of the game being dangled in front of you for more money.
Instead, Ubisoft is also packaging in a host of changes to the game's co-operative mode that you'll need to double down for. A new difficulty mode, for example, is bundled into one of the content packages, while another adds a new mode of play entire to the co-operative game. Even specific enemies are used as a means for DLC, with elite versions of some bad guys not appearing unless you pony up more. That sort of content feels like it should be included from the get go or as part of a free update – like so many other titles do it.
It's a little bit icky, but I'm hoping that some of the more common mission content will more than make up for the asking price of $40 and actually add real substance to the title. Because right now the vanilla version of Watch Dogs 2 is looking pretty fine, so who knows – you might not need any of this extra stuff at all to have a good time.
Last Updated: November 3, 2016