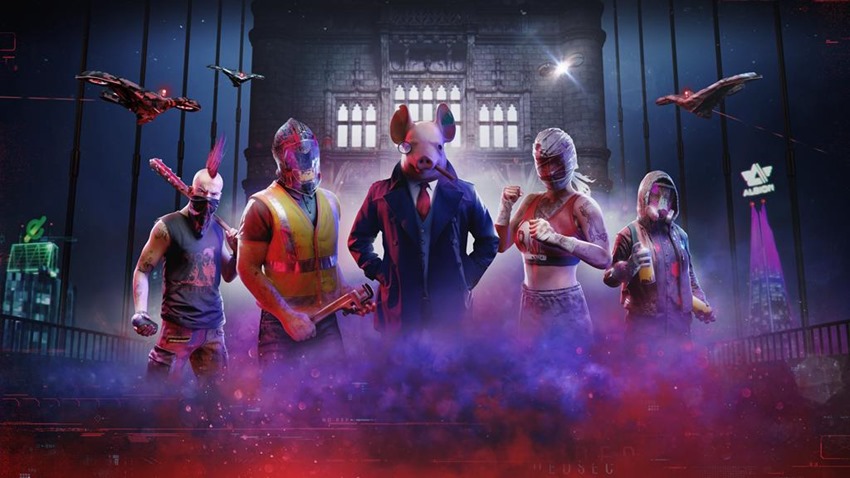 Ubisoft went all in at the end of 2020, releasing not one, but three high-profile games from its catalogue as the next generation of console gaming came speeding down the street. If you were looking for a Legend of Zelda game that could be played on more than just a Nintendo console, the delightful gem that is Immortals: Fenyx Rising had you sorted.
Assassin's Creed Valhalla was brilliant because it was the furthest thing possible from actually being an Assassin's Creed game, leaving that job instead to its Japanese cousin Ghost of Tsushima. And then there was Watch Dogs Legion. A sandbox where bashing the fash was the order of the day, Watch Dogs Legion was simply…fine. It was alright at best, but quickly forgotten in the face of everything else that arrived during those crazy two months at the end of the year.
Ubisoft's looking to get the spotlight back on Watch Dogs Legion, and it reckons that adding some multiplayer to the game should result in an influx of agents looking to cause some chaos. With the single-player bugs now worked out, Watch Dogs Legion's multiplayer will launch on March 9. Between PvP and PvE content, you'll be able to roam around London with up to three other pals, tackling co-op missions throughout the various boroughs.
If you're feeling competitive, you can try out a free-for-all deathmatch called Spiderbot Arena. This mode is looking to be the main event of Legion's online offerings, so expect Ubisoft to expand on it in the months to come. Like other online games, Legion will also include a separate progression system for its online modes. You'll be able to earn experience points in co-op and PvP, which in turn will level up the game's battle pass to unlock more gear and cosmetic rewards.
Here's the full flavour list of content straight from Ubisoft:
Free-roam open-world co-op where players can team up with their friends for up to four-players and explore London, encounter city events, complete challenges and participate in side activities.
New co-op missions for two-to-four players using new co-op gameplay mechanics and giving players the opportunity to recruit the perfect team and fight back against London threats across the most iconic landmarks of the city.
"Leader of the Pack," the first four-player co-op Tactical Op which will require teamwork and efficiency. It's made of five interconnected narrative missions which are endgame content, made for players who are seeking a challenge.
Players will need to strategise and communicate effectively with their teammates and ensure they have upgraded gadgets and recruited a strong cast of characters.
The first available Player-vs-Player (PvP) mode, Spiderbot Arena, where four players control armed spiderbots and compete in a high intensity free-for-all deathmatch.
"Watch Dogs: Legion is a fascinating game, massively ambitious and crawling with technology that isn't just on the bleeding edge of what's possible, it's pure magic to see unfold," an incredibly handsome, reasonably tall, and very popular game reviewer wrote back in October.
All of that may sound impressive but slick software and a bustling metropolis of people power can't hide the dull gameplay and shallow approach to the sandbox shenanigans of Watch Dogs: Legion. It's still a fascinating game to experience in short bursts, and it's going to be fascinating to see how Ubisoft evolves London to make it vox pop as a next-gen headliner.
That evolution, apparently kicks off next month.
Last Updated: February 23, 2021