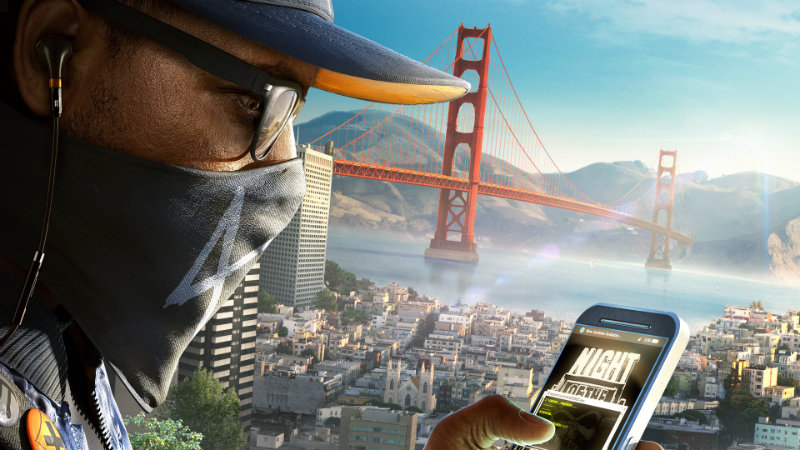 The first Watch Dogs game tackled the issues of surveillance – ctOS was watching you, invading your privacy and leading to some dire consequences. Watch Dogs 2, however, looks at the concept of Big Data. The big bad isn't trying to invade Marcus' privacy, he is selling and manipulating all the data on people. It's pretty scary stuff, but also much more interesting to fight against. Here is the video explaining more.
I think move of us have already accepted that we live on the grid. I mean, I'm not comfortable with the idea of video surveillance, but I know all my online activity is tracked. As our lives are increasingly spent online, that means more of our lives are available to big data. They know the site I browse, the articles I share on social media, what I shop for online, and so much more. Just check out your Facebook ad preferences and you'll see all the things Facebook thinks it knows about you. Mine isn't totally accurate – it thinks I like "male interest" topics, but at least it got the parenting, friends of newly engaged, away from hometown and my political leanings correct. Now, there is nothing inherently bad about what Facebook knows about me, but in a more sinister world, my data could be used to profile me or target me in ways that go beyond the incessant advertisements for pregnancy tests.
Watch Dogs 2 is Ubisoft's flagship game this year seeing as they aren't shipping an Assassin's Creed or Far Cry game. I am hopeful that it will be an improved experience, and I'm excited to step into Marcus' funky shoes and explore the world of San Francisco. Are you interested in the story, or is it all just a backdrop for the real thing you do in Ubisoft open world sandboxes – play mini games and go on side quests.
Last Updated: October 5, 2016