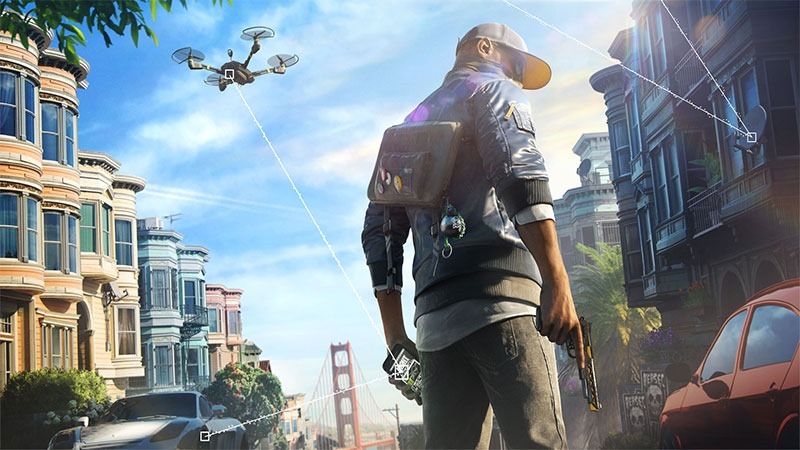 Watch Dogs 2 is a pretty damned good game, but there's a part of it that's been neutered since its release. The promised "seamless" multiplayer has been missing, after reviewers and early players found that it often crashed the game.
Since then, Ubisoft has been working to get it implemented, and has been in steady communication with the community about its impending implementation. Said Ubisoft:
"During the pre-launch phase of Watch Dogs 2, we were disappointed to discover an issue tied to the seamless multiplayer feature that caused the game to lag and crash periodically. In order to eliminate that issue at launch and for players to enjoy a smooth game play experience, we have decided to wait to launch the seamless multiplayer feature so it would not impact the core gameplay experience.

To be clear, players can fully enjoy the entire single-player experience without any concerns. Additionally, co-op is still fully functional by inviting friends through the game menu. However, the Bounty-Hunter mode and other activities that would occur with other outside players who enter your game will be unavailable until the issue is resolved. We truly appreciate the patience of our player community."
A patch went out yesterday that should have enabled seamless multiplayer. It's only sort of worked. While co-op invites and the bounty stuff is all working, the seamless multiplayer that would be a little like Destiny is not. In Ubisoft's vision, you'd be able to see others online players going about their business while you're busy in your single player shenanigans – and rope them in for a bit of on-the-fly co-op. It's a little reminiscent of what ABP was to be, before the realities of technology got in the way.
Here's what is working:
Invite friends to co-op or search for new co-op partners
Hack into a rival hacker's world
Find targets for Bounty Hunts or trigger a bounty
"We'll continue to monitor the online stability of the seamless multiplayer features and should everything continue to run smoothly, we'll activate the final phase of seamless multiplayer, unlocking the following additional multiplayer features," Ubisoft said in the patch notes.
Last Updated: November 23, 2016