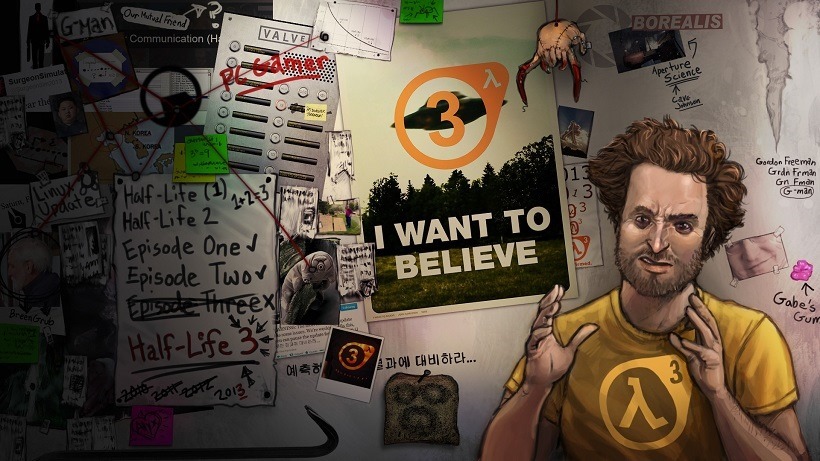 This week makes the tenth anniversary of the first time Valve CEO Gabe Newell ever mentioned Half-Life 3. Although back then it was still being called Episode 3 in the Half-Life 2 would be trilogy, it was back in 2006 that Newell first mentioned work on a third game after the second episode wrapped up. We're now in 2016 and it seems as unlikely than ever that this game will ever get made, which makes the entire retrospective a little depressing.
It is, however, interesting to see just how fast things can change in development of videogames. The first couple of interviews are extremely positive, with Newell touting new gameplay paradigms, better visuals and a story twist for the ages for players to look forward to. That carries on for a few years too, even past the release of the first Portal. Back then Newell even went as far to state that Episode 3 would have a weapon even more iconic than the Portal Gun, which is bold to say the least.
Shortly after that though, and he simply goes silent.
It starts off with off-hand quips about not being able to talk more about the game, and that quickly turns into outright refusal to answer anything with Half-Life even mentioned in it. The video concludes with a shot from a recent GDC talk Newell gave, where even his teleprompter is advising him not to take any questions about that "3 game".
It's all the proof you need to convince yourself that this game is more likely to never come out than actually get a revival, and it's just sad that everyone is still hoping for some miracle. Valve have moved on, and so should we.
Last Updated: May 24, 2016