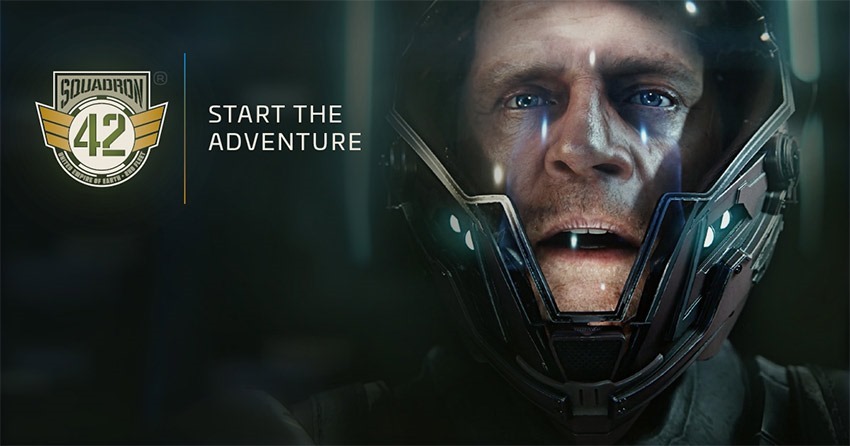 Star Citizen has been in development for an awfully long time. Announced in 2012, it very quickly became the most successfully crowd-funded game in history. Its development has since been tumultuous – with feature creep expanding on the original promise to an extent that has many wondering if the game will ever be out at all. One of those added features is a fleshed out single-player campaign called Squadron 42. In a new trailer out of CitizenCon, Cloud Imperium Games showed off its Hollywood cast.
Take a look!
I have to admit to being intrigued. While the motion capture is excellent, it definitely invokes a little of the uncanny valley. The game will feature performances by the likes of Mark Hamill, Gary Oldman, and Gillian Anderson. It's now been revealed that Superman himself, Henry Cavill, has joined the star-studded cast.
The game has now reached nearly 200 Million Dollars in funding, and thanks to this trailer we can see where some of that money is going. To Cloud Imperium's credit, they wisely opted not to cap the trailer off with a release date. It looks good though, and hopefully it'll live up to its monumental expectations.
As for Squadron 42? It's a story-driven single-player campaign that could be the wing commander spiritual successor we've always wanted. Maybe.
"In 2945, the brave men and women of the United Empire of Earth's Navy fight tirelessly to protect Humanity. While dangerous aliens like the Vanduul are a constant threat along the Empire's borders, outlaws and bandits often prove just as dangerous closer to home. These massive capital spaceships keep a vigilant watch over Humanity's star systems, ready to launch squadrons of deadly fighters should a threat arise. You are one of these brave men and women.

You'll serve alongside a vibrant crew, each with personalities and storylines of their own, while a dynamic conversation and reputation system allows you to define your character through your actions and interactions to craft an experience all your own."
Last Updated: October 11, 2018