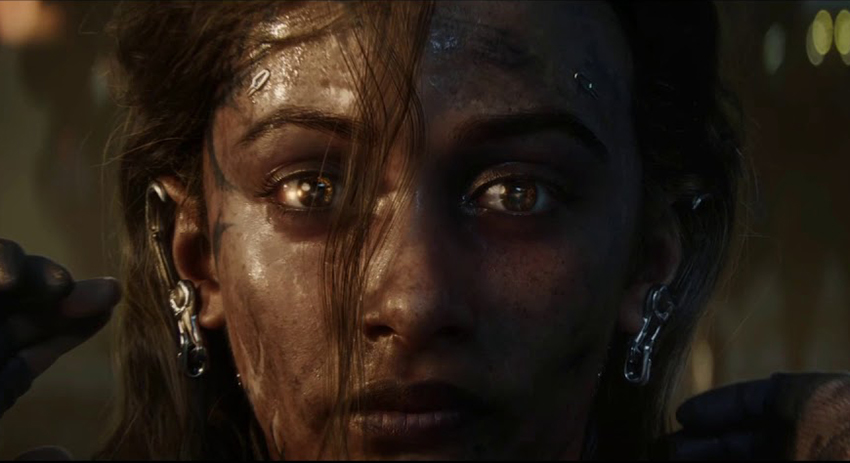 Warframe is an amazing game. A crazy ambitious sci-fi spectacle that belies easy genre classification and which stands head and shoulders above its peers as the poster child for how to do Free-To-Play games right. It has one problem though: It's just straight up confusing to get into!
The insane depth and complexity that makes Warframe so massively appealing to its hardcore fanbase and which has kept the game so fresh all this time is undoubtedly also its biggest obstacle. Newcomers often feel overwhelmed by the game's opening moments, as it just dumps you in this world of weird space ninjas, creepy superpowered kids and all kinds of alien oddities with very little context, trusting that you will stick it out long enough for things to start making sense.
Developer Digital Extremes is fully aware of this issue and has been busy practically since the game launched in 2013 on ways to make this early experience more accessible. They've added additional dialogue, easier mission selections, and more intuitive location unlocks etc., but at Tennocon this past weekend they revealed their biggest new change yet with a brand new CG intro vid for the game.
Directed by Hollywood's own Dan Trachtenberg – the filmmaker behind the brilliant 10 Cloverfield Lane and who is currently slated to helm the upcoming Uncharted movie – this new opening introduces newcomers to an Operator long before you hear the term in-game. It doesn't spoil the surprise reveal of what the Operators are and how they tie into the Warframes though, so that big moment is still reserved for The Second Dream quest.
What newcomers do get though is to see the game's three starter frames – Excalibur, Mag, and Volt – in action, showing off their abilities in some spectacularly choreographed combat. This should make selecting your very first frame much easier as you actually have some visual context for what they actually do. Realistically, this intro is a small addition to the game, but a damn cool one. And anything that encourages more players to try out the brilliance of Warframe (especially now with all the incredible content dropping soon) will always get a thumbs up from me. And it only six years for it to happen!
Last Updated: July 8, 2019