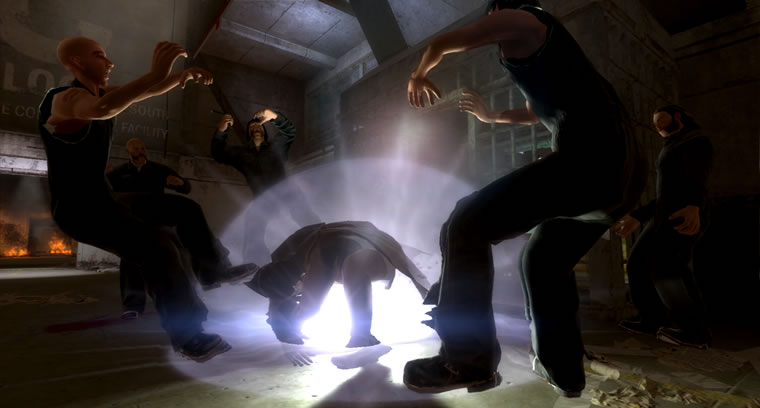 Major Nelson has posted up this morning that Watchmen will be hitting the XBLA on Wednesday and while I am not a big fan of movie tie in games, this one jumped straight out at me because it lists 2 player co-op as one of it's redeeming features.
But then while I was hunting for the pre-order button I stumbled across the price… 1600 points.
$20 or around R210 for an arcade game that can be beaten in under 2 hours, that seems a bit extreme.
There is a little battle breaking out over this title on the Internet at the moment, basically you can get an achievement if you complete this game under 2 hours which  means it's theoretically possible. However on the reverse side you can spend up to 6 hours playing the game if you don't rush it.
Is R210 a fair amount for 6 hours of gaming plus a co-operative mode? Well COD4 was 6 hours and I was more than happy to pay R500 for that so I guess the answer is yes, but morally this is just wrong.
The game can be finished in 2 hours people. That's not worth R210 in anyones books.
The prices on the Arcade and PSN have started to rise considerably recently and unless you as consumers start making a stand now then they will continue to go up. I point blankly refuse to pay that amount of money for this game…. that is unless the demo is awesome then my gaming addiction will kick in and the credit card will be put to use again.
Watchmen: The End is Nigh will be landing on the XBLA on Wednesday and PSN and Steam around the same time as well I take it though I did seem someone on Twitter who was already playing the game so it may already be out on PSN…Â 
Source: MajorNelson
Last Updated: March 3, 2009