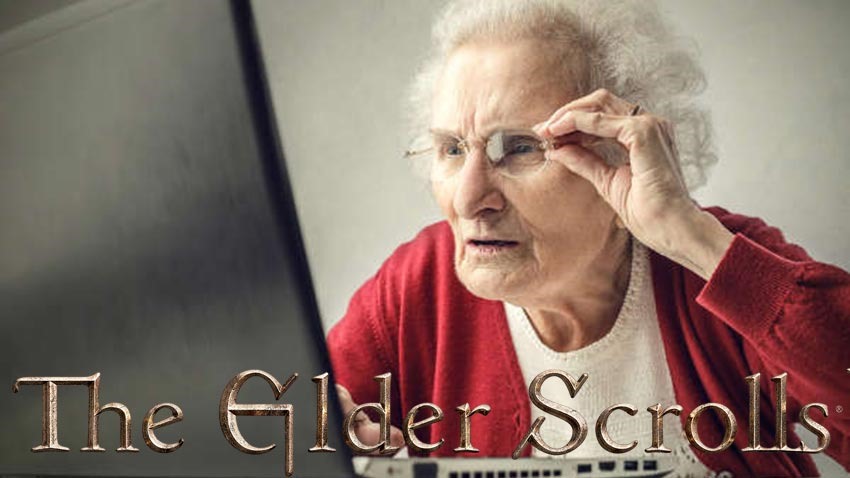 Much like a line to ride a vomit comet at an amusement park, there's going to be a hell of a wait until The Elder Scrolls 6 is finally out and about in the world. Officially revealed for several seconds last year at Bethesda's E3 conference, The Elder Scrolls 6: Check out these Thu'umnails probably won't see the light of a full release in 2019. Or 2020 even, as the best-case scenario for Bethesda's big-budget RPG could be 2021 thanks to some ongoing litigation.
Spotted by Youtuber Skullzi TV (Thanks GamesRadar), it looks like ZeniMax Media has a battle on their hands with Bookbreeze.com over the rights to the trademark of "Redfall", that Bethesda's daddy company applied for. A single word, whose ownership can only be disputed as soon as August 2020 thanks to the US courts being rather busy at the moment.
That trademark fight means that legally, Bethesda can't market Elder Scrolls 6 with the Redfall title (Cheers, Newsweek), which BookBreeze claims belongs to them. They've got a legal leg to stand on, as Redfall happens to be the name of a series of post-apocalyptic books written by Jay J. Falconer for the company and they're well within their rights to argue that their intellectual property could be harmed if ZeniMax decides to create literary content based on The Elder Scrolls 6.
Basically, there could be some mass confusion between people wanting a book on Redfall lore and wondering why the post-apocalypse has so many dragons in it. ZeniMax has two options on the table right now: Abandon the Redfall trademark immediately, or slug it out in court. Option B looks kind of likely, as Falconer tweeted to GamesRadar's Zoe Delahunty-Light that ZeniMax just maxed out its stubbornness stats:
It's a bummer, but then again, not unexpected. After all, who here had their hopes up for an Elder Scrolls sequel in 2020 and more importantly, can I have some of what you're smoking?
Last Updated: February 21, 2019