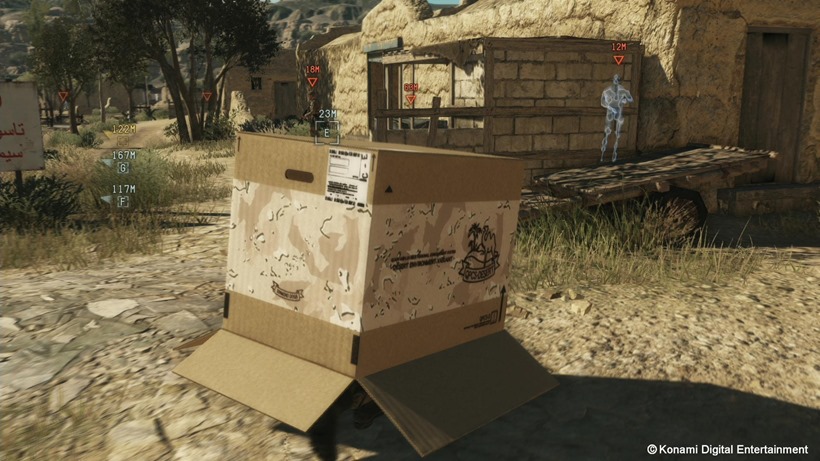 If you haven't gotten hold of a copy of Metal Gear Solid V: The Phantom Pain yet, consider this friendship over. Not that any of you would call me a friend anyway, but that's beside the point! The game is good ok, so good that I went out of my way to order the limited edition MGSV Playstation 4 console almost immediately after playing it! My sexy hardware finally arrived yesterday, after the longest wait of my life (over two weeks… THE PAIN).
Because I love you all (even though we are no longer friends), I recorded myself unboxing the beautiful console. No really, it was so you could all see what it looks like up close. I would never do this to incite jealousy or anything I swear!
Here's my recording, filled with casual knife waving, surprise cats, and my silent squeals of joy. Prepare to be jealous… I mean… ENJOY THE VIDEO!
Unable to watch the video? Here are some snaps of the hardware: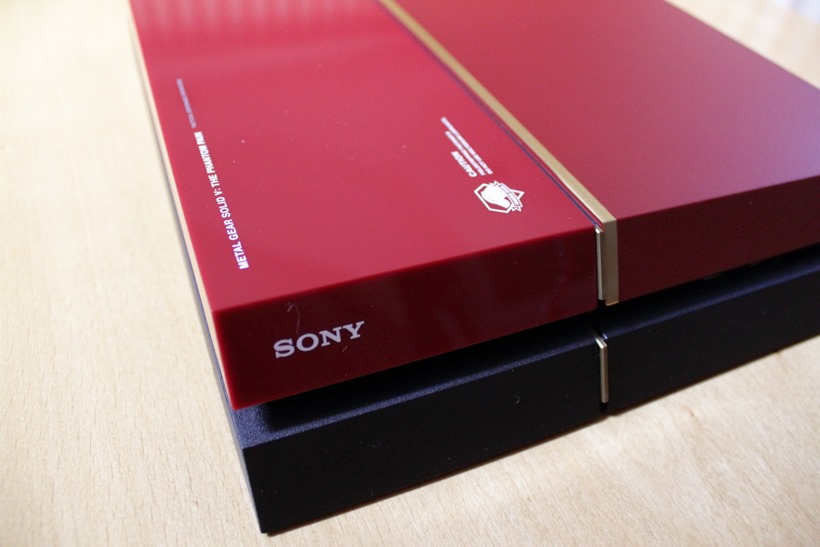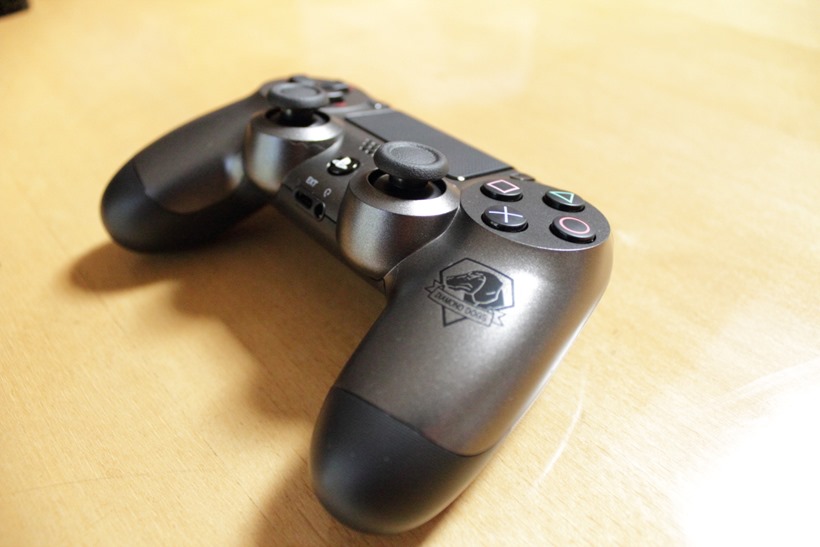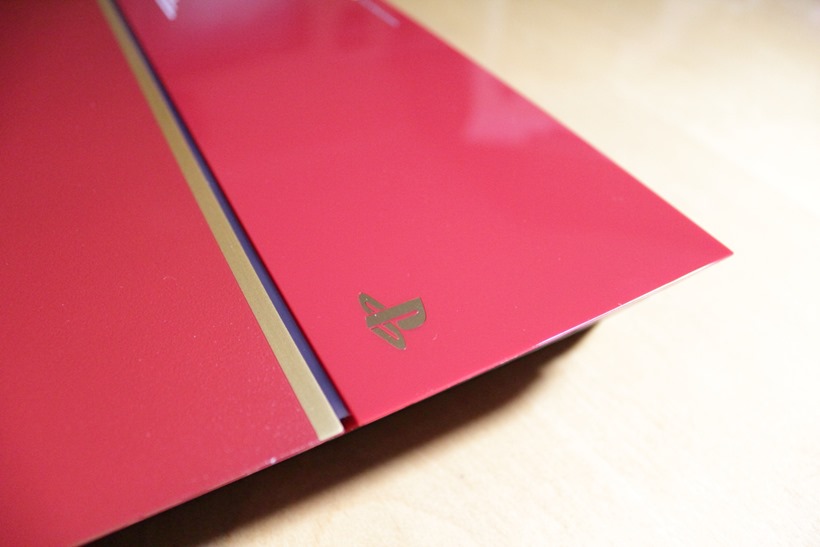 Typo? What typo? I have no idea what EVERY SINGLE ONE OF YOU ARE TALKING ABOUT! Ok fine, here's a close up…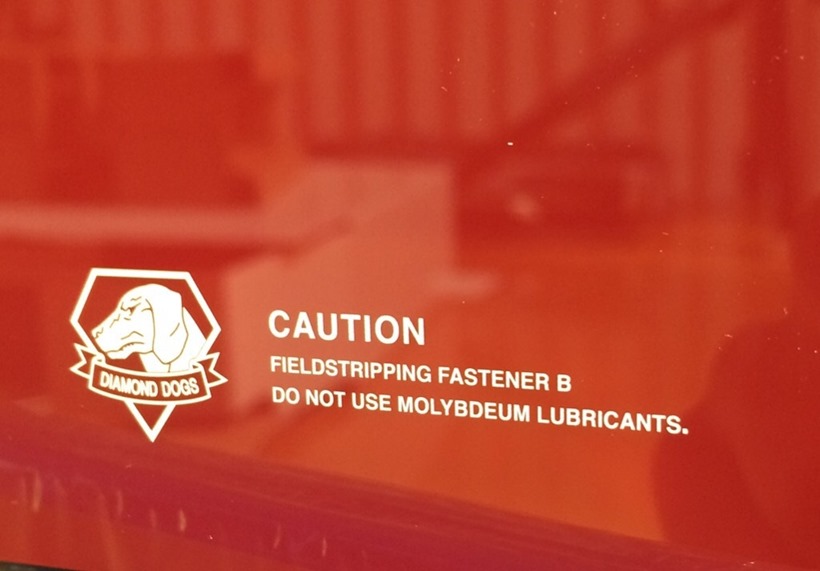 I'll give a thousand points to whoever can tell me how to correctly spell the error – without Googling it or anything (or reading my article on the whole debacle). Heck, I'll even throw in a bonus 5000 points if you can tell me why I believe 'Molybdeum' is the atomic answer to life!
Anyways, here's what all the goodies look like when put together: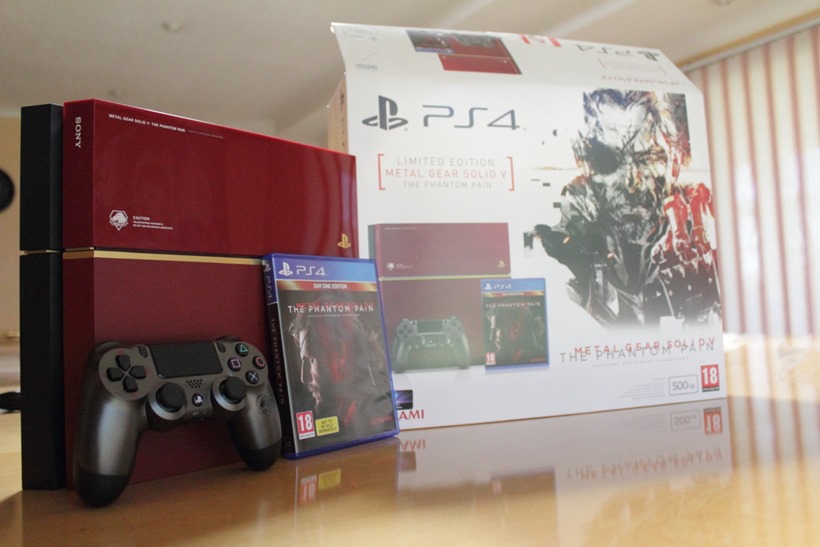 Oh my, am I glad I waited! I've had enough saved for a Playstation 4 for a long time now. I've been waiting in the shadows, patiently, biding my time, eyes wide open for the perfect bundle or deal. I think I made a good choice!
Now if you'll excuse me, I'm off to make excuses to get off work for the rest of the  day. I think I'm coming down with a severe case of Snake Flu!
Last Updated: September 3, 2015