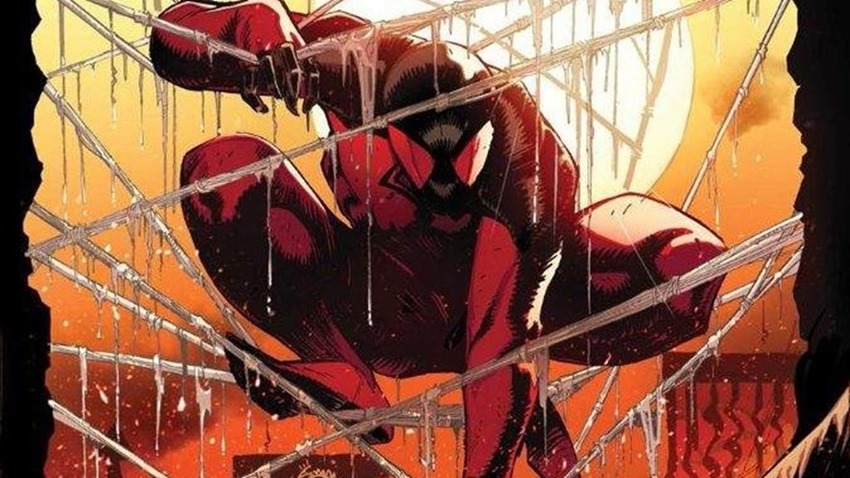 It may have had some open-world guff to it, but if there was one thing that I never got tired of collecting in Marvel's Spider-Man, it was costumes. Getting your hands on them wasn't exactly difficult. All you had to do was keep your patrols regular, engage in several open-world activities and you'd soon be swimming in the resources necessary to craft everything from an Infinity War suit to a so 1990s Scarlet Spider outfit.
Even better, each costume had that little something extra applied to it, while still remaining faithful to the original look. Take the aforementioned Scarlet Spider costume, which in the comics was nothing more than a glorified red jumpsuit with a hoodie thrown over it. Kind of lame, but seeing that costume given smaller details such as extra textures and gadgets? Now that elevated it.
In the upcoming first DLC chapter for Marvel's Spider-Man, there'll be three new costumes for players to unlock. Ranging from Brexit Spider-Man to a suit that is more resilient, here's what they look like. With the added bonus of game director Ryan Smith shedding some light on them, via the PS Blog: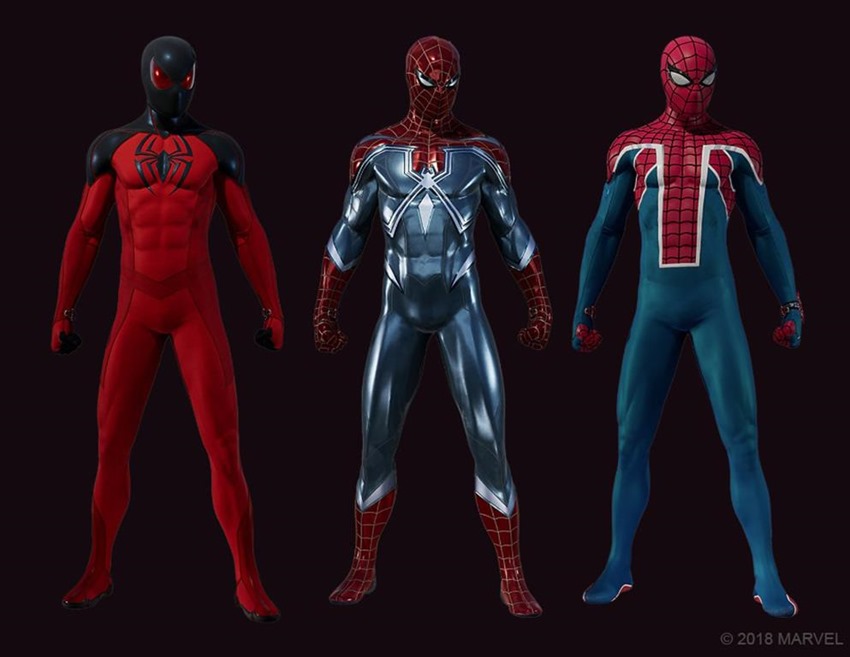 Beyond new story missions, there's a whole new faction of enemies, new crimes, new challenges, new trophies, and of course, three brand new suits. One we'd love to highlight is the Resilient Suit, by famed Marvel illustrator Gabriele Dell'Otto. We loved bringing original suits to the game, starting with our Advanced Suit, and continuing with Adi Granov's Velocity Suit, and this is another great one.

Additionally we have two more suits that fans of the comics will recognize, Spider-Man's suit from Scarlet Spider II, and the Spider-UK suit from the Spider-Verse.
I quite like that middle costume, the Resilient Suit. If you're a fan of artist Gabriele Dell'Otto, then you know that his art has a particular style that simply pops on the screen. Seeing another one of his designs for Spider-Man (There's a Secret War costume in the game, based on designs from the early 2000s event based on that familiar brand), is always a treat for the eyes.
The Heist DLC arrives on October 23. It's the first of three planned chapters, to an already fantastic game.
Last Updated: October 17, 2018