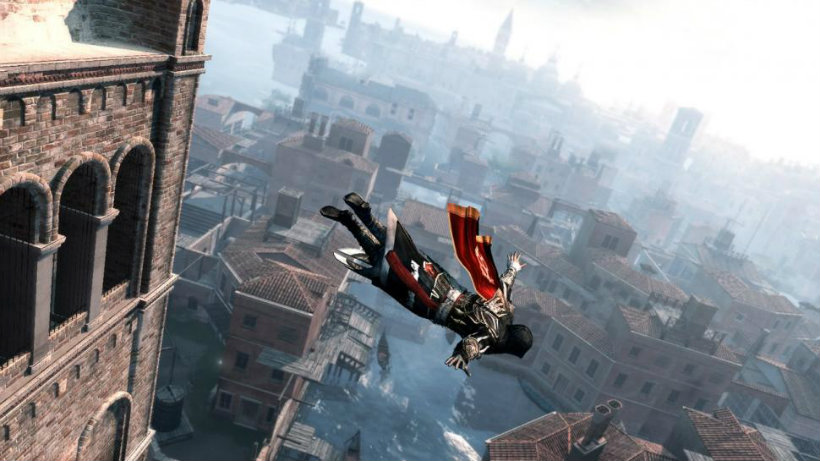 Ubisoft is opening up a theme park in Malaysia. Just let that sink in for a moment. In the same way that people go to Six Flags or Gold Reef City, you can head on over to the Ubisoft theme park and ride rollercoasters and engage with whatever other attractions there might be, all based on some Ubisoft titles you know and have feelings about. This is sort of odd for me, but also got my creative juices flowing.
I would love to experience an Ubisoft theme park where upon entering you need to climb a tower to get your map of the park. Once at the top of the tower, there'd be an option to bungie down ala Leap of Faith, but it would only be really appealing if it also included that eagle crying noise as you jump. SCREEEE!
Matty suggested a Trackmania rollercoaster, although considering my abilities with it, that would cause deaths with every ride. Speaking of death, imagine running around with a cricket bat in the ZombiU experience? Now that would be worth the price of entry.
In al likelihood, we will see an Assassin's Creed rollercoaster about as thrilling as the franchise has become, and maybe some kind of Watch Dogs experience. At least the upside will be all the Rabbids running around being cute and hilarious. Now for me to try and hack in and see the blueprints – if there's a Beyond Good and Evil photo competition, it's a sign a sequel is coming. I'm not desperate, really I'm not.
Last Updated: September 8, 2015