Esports has enjoyed a significant surge in popularity over the past several years and is now a $1.8 billion industry that is showing no sign of slowing, as made abundantly clear by its CAGR of 21.9% forecast up to 2030. Not only are gamers and even conventional sports fans increasingly tuning in to catch the action surrounding leading esports events, but this has resulted in it becoming the fastest growing sport for betting in the world today, with leading comparison platforms increasingly finding their offers redeemed by patrons for use on gaming competitions and tournaments.
And while esports is on the fast-track to becoming a household name, many of the world's most popular esports are not necessarily the titles the average gamer is familiar with playing online with their friends.
This is because of esports' origins as a largely PC-focused community. However, this is changing rapidly. The rise of mobile titles and the growing relevance of console esports are both actively closing the gap between the average gamer and the esports aficionado. This begs the question, what are the most popular esports genres played today?
Multiplayer Online Battle Arenas (MOBAs)
MOBA games all trace their origins to the RTS titles that enjoyed their PC heyday in the late 90s. Of these, two Blizzard Entertainment franchises, Warcraft III and StarCraft, proved particularly popular, especially in the far east. In fact, the term 'esports' was first used in a promotional campaign by the South Korean government to advertise a state-sponsored StarCraft tournament (source). 
The first true MOBA, Defense of the Ancients (Dota), was a mod of Warcraft III that defined the core ingredients of the genre to come: 5v5 PVP combat, a wide array of 'hero' characters with unique abilities, and carefully balanced arena maps to maximise competition.
Nowadays, MOBAs are the preeminent genre, with Dota 2 and Riot Games' League of Legends representing the largest and most competitive esports in the world today. Increasingly, a new generation of mobile-focused MOBAs, from Arena of Valor to Mobile Legends: Bang Bang and League of Legends Wild Rift, are introducing the genre to many new players.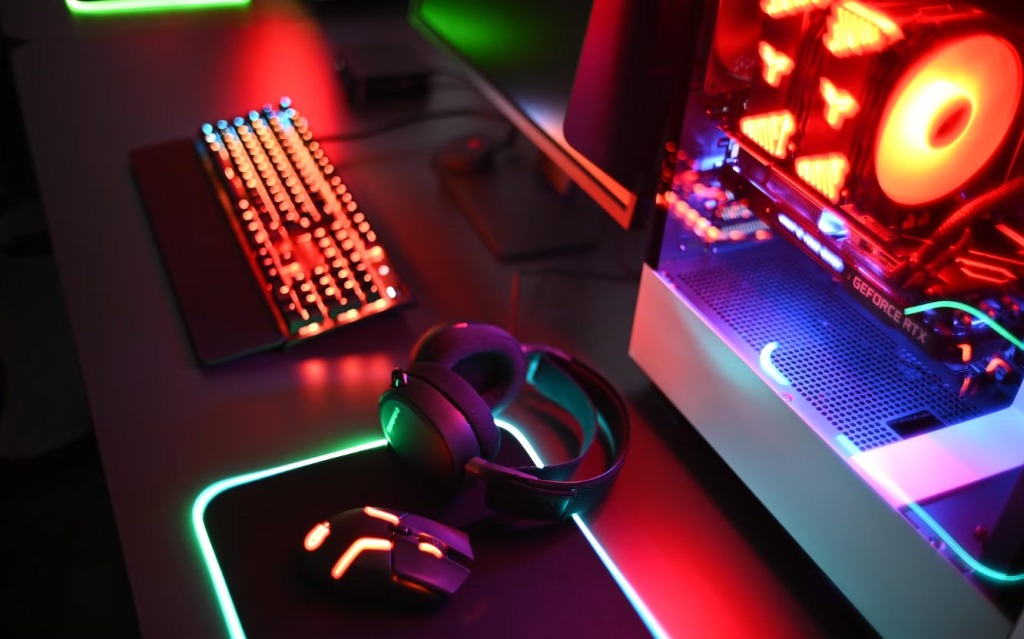 Battle Royales
The battle royale genre took shape in earnest with the arrival of the game-mode on the immensely popular ARMA 3 mod, PUBG (PlayerUnknown's BattleGrounds). What all such games share in common is a multiplayer mode where a high number of players, sometimes in excess of 100, are dropped on a large scale map and must compete with one another to be crowned last player, or last team standing.
PUBG remains one of the most popular games in this field, with its mobile variant now among the most hotly contested esports across any platform. In addition to PUBG, Epic Games' Fortnite is generally credited with being a major populariser of this gameplay style.
Major studios have taken note and have sought to emulate this format, with the likes of Call of Duty: Warzone and the recently closed-down Square Enix project, Final Fantasy VII: The First Soldier, key examples of this. Even Microsoft and 343 Studios are rumoured to be working on a battle royale for the Xbox Series X flagship title, Halo: Infinite.
Hero Shooters
Hero shooters combine the elements of other popular esports genres in new and exciting ways. By bringing together the hero mechanics of the MOBA genre, with the high-speed thrills of tactical FPS', they've won over a generation of esports gamers.
From Team Fortress II to Apex Legends and Overwatch, the hero shooter is among the fastest growing esports genres in the world today. In 2023, the most popular hero shooter is undoubtedly VALORANT, which was released in 2020 and developed by Riot Games, the studio behind League of Legends, says NME. 
Gamers and critics alike praise the game for its high skill ceiling and refined mechanics, and many suggest that 2023 will be the year that VALORANT ascends to the kind of popularity enjoyed by top flight esports like CS:GO and Dota 2.
Last Updated: February 6, 2023