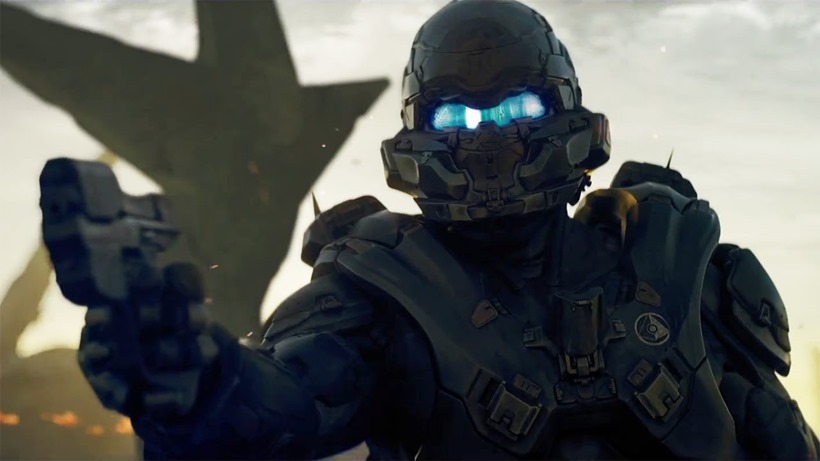 Halo 5: Guardians is just over a week away, and reviews should start pouring in around this time next week. Most press around the world already have their hands on the game though, and we're one of the few that have managed to actually get through the entire campaign already. Although we're not at liberty to talk about any of that yet, I am able to talk about some of the various changes that Halo 5 is bringing to the series – most of which are on show in the game's opening levels.
If it sounds like I'm holding things back, it's because I am. So don't worry about any spoilers for the campaign here, because there aren't any. Partly because I'm not allowed to talk about them, but mostly because nothing really happens in the first three missions of Halo 5's campaign.
Halo 5 kicks off with a rather entertaining first mission featuring Spartan Locke and his Osiris team of four. Locke is, if you haven't been paying attention, a new protagonist that you'll control throughout the campaign, with the story switching between him and the iconic Master Chief from time to time. Having a team with you opens up the game to co-op – a feature we haven't yet been able to test but one that Halo 5 seems to like a lot.
It's plain to see in the levels you're dumped in, with the first three featuring rather well designed paths that fluctuate between narrowly dangerous walkways to breathing open spaces for you all to split up and cause chaos. Glassed – the third mission with Locke and his team – is a particularly pleasant throwback to the almost sandbox areas that the series so wonderfully forces on you, with a variety of vehicles and weapons to suit any sort of engagement.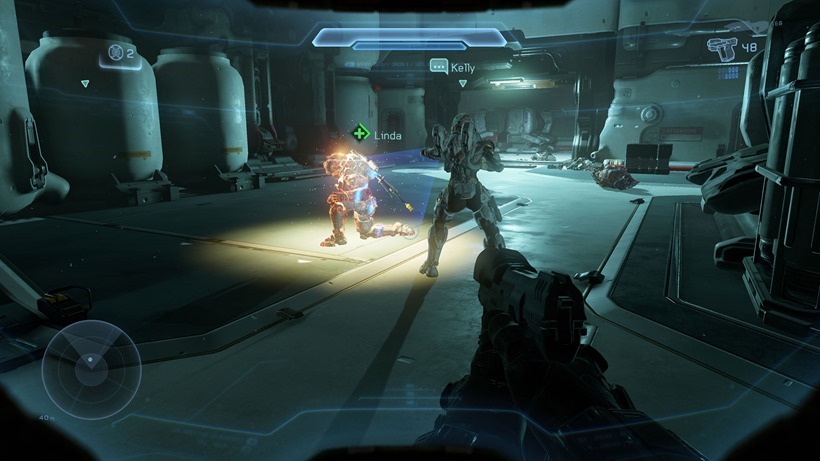 The story jumps between Chief and Locke at certain times, although this has no impact on the way the game plays. Despite being generations apart in Spartan Suit hardware, Locke and Chief both have the staple shield, regenerating health and Spartan abilities at their disposal. If it wasn't for Chief's helmet taking up an abnormal amount of screen space, I'd struggle to tell the difference.
The gameplay is as fluid as Halo has been yet, and echoes the thoughts I had with the beta earlier this year. Spartans can now sprint, do short little boost dashes in any direction and even hover in mid-air if you choose to aim down the sight mid-jump. This applies to every single weapon now too, although any direct enemy fire will immediately pop you out of ADS and into hip-fire. So it still feels like Halo, but with a few tweaks that let the gameplay flow in a manner that has been missing in the past.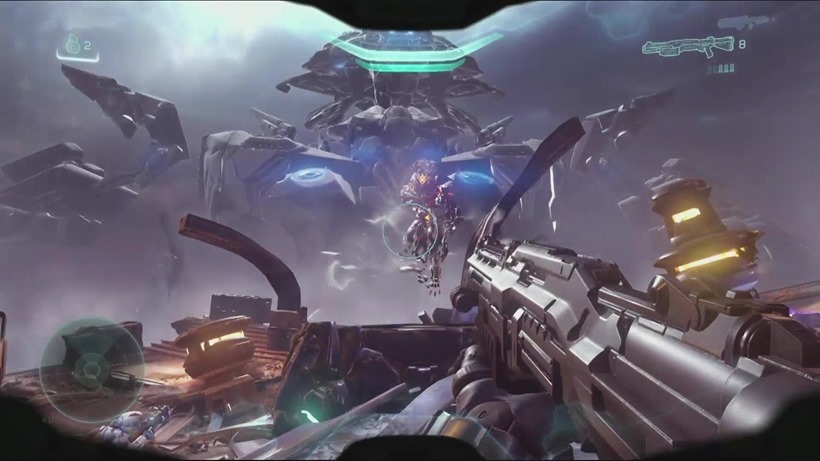 That's just from the first three levels though, which themselves felt like oddly slow burners for something far greater waiting ahead. It was a little disconcerting that almost nothing is explained from the get go, with introductions to both Osiris and Blue squads falling into the lap of lore players, I assume, are meant to seek out for themselves. Not narrative breaking yet, but not exactly too welcoming either.
But it's only a fifth of what Halo 5 has to offer in its campaign so far, and still only a single component of what 343 Industries is no doubt hoping will become a big player in the eSports scene. We'll have access to the multiplayer and co-op later this week to keep you updated, with the final review dropping this time next week Monday. Until then, it's good to take away the fact that Halo 5: Guardians, despite the changes, still feels like Halo in play. It just feels a little bit more polished for a change.
Last Updated: October 19, 2015