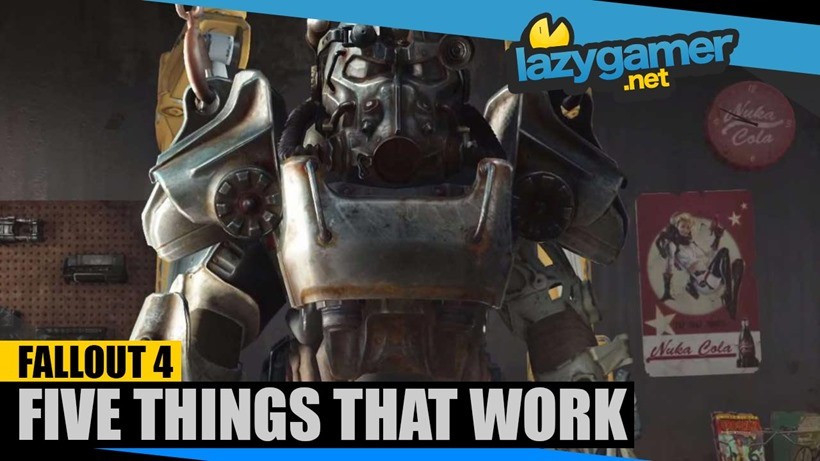 Fallout 4 has been out for just under a week now, and a lot of you have probably already got yourselves horribly lost in the Commonwealth wasteland like I have. I haven't spent as much time in Bethesda's new RPG as I would've liked, but I've played a fairly sizable chunk of it – especially after slogging through the game's slow opening hours. There's a lot of good to Fallout 4, and there's only a little bit of bad keeping it back.
That's the tale of any Bethesda game really – as the studio excels at world building but struggles to keep the gates close for all sorts of bugs and oddities. Thankfully on PC I haven't run into anything serious just yet, but there are some niggling performance issues and weird visual events that scuff theotherwise pristine Wasteland experience. The good, however, certainly outweighs the bad, as I explain to Darryn down below.
There's something truly captivating about Fallout 4 though, and a lot of it comes through the immaculate world that Bethesda have built. More so than ever, I truly feel like I'm exploring a wasteland touched by nuclear war – whether it be running away from dangerously massive hordes of Ghouls or running into morally skewed keepers of the peace, The Brotherhood of Steel. For a game that is meant to embody death and destruction, Fallout 4 certainly feels alive in a way that preserves its premise beautifully, and it's something Bethesda can smile about.
Other really big improvements include the gunplay, which we've already know to have take some inspiration from the likes of Destiny. It's tighter and more serviceable this time, but still essentially tied down to the game's deep rooted RPG mechanics. Just because you've lined up that headshot in your sights doesn't mean you'll get it, making V.A.T.S a more fitting (and equally important) mechanic this time too.
There's a lot going on in Fallout 4, and we're going to break it all down in our review which hopefully will be coming soon. For now though, but enjoy Bethesda's latest piece of real estate to get lost in. It's a treat.
Last Updated: November 16, 2015