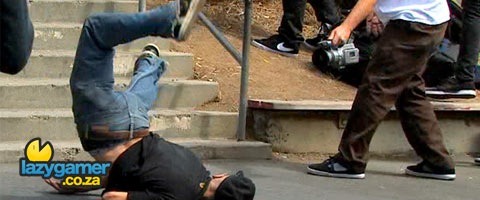 Earlier this year I remember a lot being posted about Tony Hawk Ride and that custom tech filled skateboard, it was apparently going to change the way we look at sports gaming and revolutionise the skateboarding genre.
Well whatever happened to it?
Believe it or not it actually got released last week in the USA and the pricing can finally be revealed. In a really strange moment for the gaming industry the price has been kept secret from all the major gaming sites and no one has been given a review copy.
Now that the game has been released IGN has managed to go to a local Gamestop to pick up a unit for a not so small $120 and have given it a go for review purposes.
Well it's no surprise that Activision has been keeping it from reviewers as apparently this is one of the worst games in this generation.
Apart from a few strange looking reviews (Planet Xbox 360 – 9/10 and Gamezone Online – 9.2/10) the rest of the reviews are downright painful to read.
IGN itself gave it 5/10 with only an 8/10 for sound saving it from utter damnation, Giant Bomb has given it a 1/5, GameTrailers 4.6/10 and G4 a 1/5.
Apparently it is easier to turn around and face away from the screen while playing as you then have more chance of landing the big tricks… that is how badly this game has been developed.
The only shining light is that the board controller is actually very well put together and could be put to good use in other better quality games.
Currently we are expecting to see it slink into the country in the new year with no word yet on the planned price. But that shouldn't matter, by all counts this title shouldn't even board the plane.
This may well be the last we see of Tony Hawk on our consoles.
Last Updated: November 24, 2009