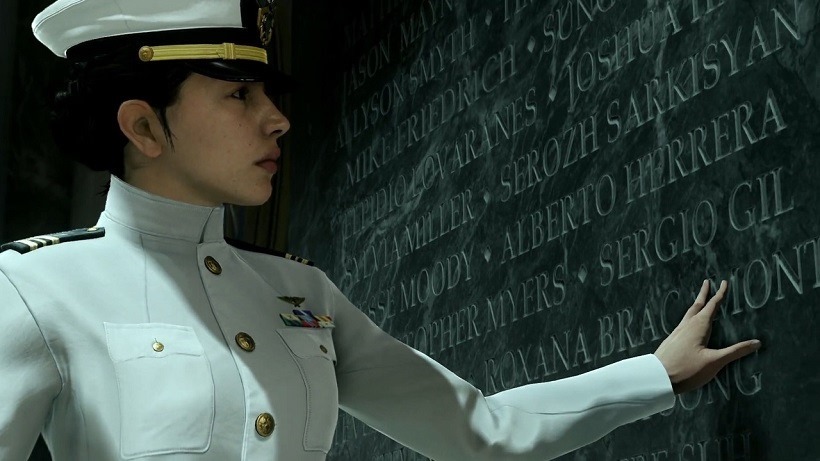 Call of Duty: Infinite Warfare might be coming out at its standard $60 price aboard (or the higher $80 for the edition people really want), but it's became a bitter pill to swallow for local gamers. Here in South Africa Call of Duty: Infinite War is expensive – clocking in just below a grand for PC and well over it for consoles. Throw in that Modern Warfare Remaster and you're looking at R1500 on console, and a break in at the grand mark for PC.
Infinite Warfare is expensive locally. Battlefield 1 though – the DICE developed shooter coming out at the same time – isn't. Why?
For comparison sake, let's look at digital prices of both Infinite Warfare and Battlefield 1. On Xbox One specifically, Battlefield is up for pre-order for R799.00. Infinite Warfare, on the other hand, is R1199.00. That's a massive R400 gap for two games that are meant to be retailing for the same price. So what gives?
There's a truth that we've all slowly learned to accept about local prices, and that's just how heavily influenced it is by the exchange rate. Games need to be shipped here, distributed by third-parties (who take a cut) and then sold to retailers (who take a further cut). The stock is bought at a reduced rate, but these prices start adding up and inflating greatly when the stock is bought with a tanking Rand. Slight changes don't make massive differences, but the dives we've seen over the months have.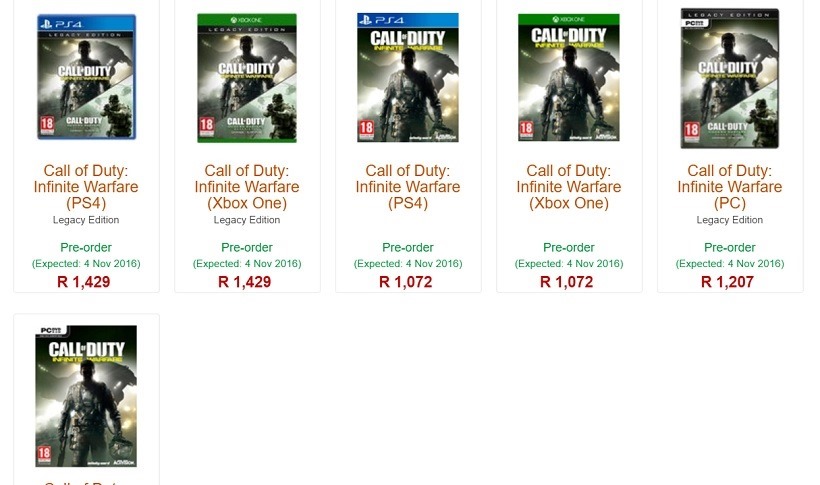 Games overall have become more expensive, but there's a trend with Activision titles that has become worrying. In general, their titles have been consistently more expensive locally than others (in actuality, all distributors have fluctuating prices now), and you only have to look at Overwatch as another example. Activision games are coming in at a premium for both digital and retail, and it's widening an already existing gap with titles like Infinite Warfare.
The reason for this is a little murky. We've reached out to local distributors but are still waiting on a firm answer – probably because they aren't the ones controlling this either. Prices being dictated by Activision abroad are probably the biggest influencer here, as they adjust more frequently for our shifting currency than others. Because that does happen. More often that you care to think, prices are decided upon for months on end, with many sticking to a predefined value rather than adjusting for currency changes.
We're seeing both the negative and positive sides of that, with some games retailing for much less than they should, and others way more. More often than not we get the middle ground, but when you compare two outliers you end up with the situation we have now. A R400 gap – nearly a full 50% price difference that starts bringing up a lot of questions.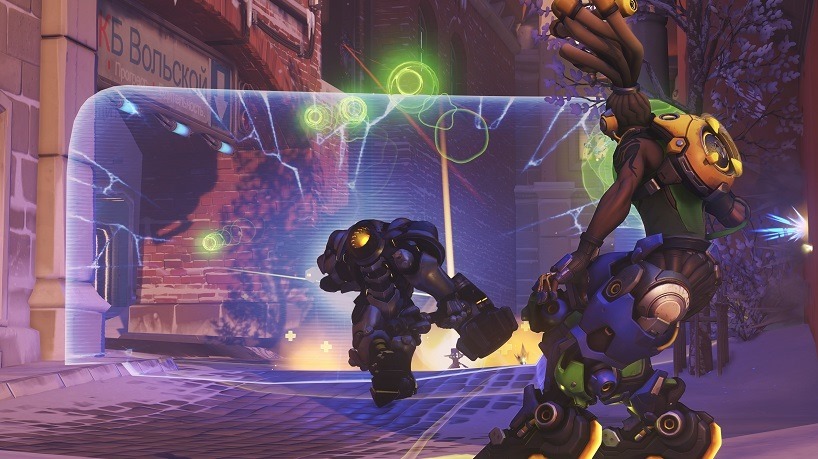 And it's not only questions we as consumers are asking. Although I'm not at liberty to say who, but there are some investigations being taken up with publishers overseas as to what is happening with pricing for smaller markets. Because it has an extremely dangerous knock-on effect. It's very easy to say "vote with your wallet", but with a market as small as ours it isn't the bigger publishers that feel it. Instead it's local distribution, which then cycles back to affect us – the people choosing not to buy games because they're too expensive.
There's little we can do to influence this, but there's hope that the right people are talking to the other group of right people to figure out what is happening. It's somewhat isolated with Call of Duty (and previously Quantum Break), but it's something that doesn't look like a trend we want to settle in to. Hopefully that doesn't happen soon.
Whatever does happen, people will buy it anyway.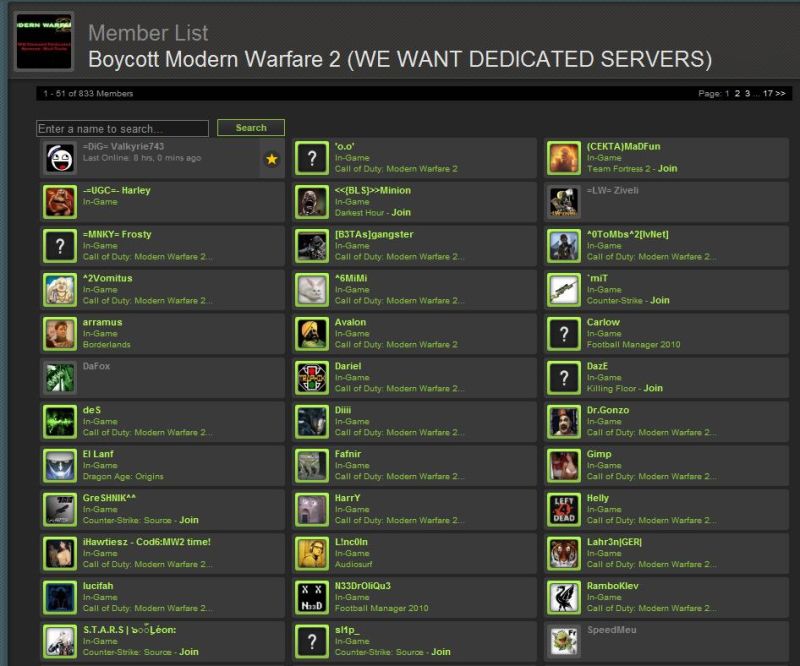 Last Updated: May 10, 2016