Last month a 100,000 signature strong petition was brought forward to the White House regarding the denied visa for Super Smash Bros. player William "Leffen" Hjelte. The petition in question was for the recognition of eSports athletes to fall under the same consideration as conventional sports when applying for Visas to the United States, something that has become rather difficult and will continue to become an issue as the November election draws closer.
The United States Citizenship and Immigration Services (USCIS) were asked to alter their visa policies to allow easy travel for competing eSports players, but they have declined any changes to the current policies as part of the official White House announcement on Monday. The petition was started in April when Leffen was denied his P-1A visa application. After the petition he reapplied under the same visa and was accepted, but the process is in desperate need of a few changes.
While it does cater to eSports athletes, there are certain policies which aid conventional sports over eSports. The US government has to respond to any petition which receives over 100,000 signatures in the first month from the day it was opened on the whitehouse.gov website, and from there the White House has 60 days to respond, but action is never guaranteed, and this unfortunately was the case.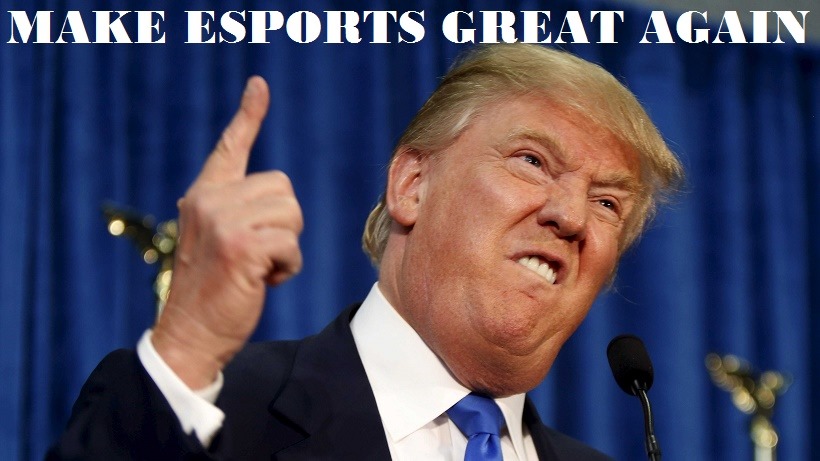 What seemed like a small victory for eSports athletes around the globe was shortly shut down, in bold print, on the official announcement.
"According to USCIS, the agency responsible for processing P-1 visa applications, there is no current policy categorically precluding an eSport from being recognized as a qualifying athletic competition. In fact, USCIS has approved P-1 visa petitions for athletes seeking to enter the United States to compete in eSport events."
It's true, eSports athletes in the past have entered the United States under the P-1A visa, but there have been evident issues, and this point speaks volumes:
"It's important to remember that every case, regardless of what sport it involves, is different and is reviewed on its own merits. USCIS may request additional information when there is not enough documentation or evidence to establish eligibility for the requested classification"
You may recall the case of Finn "Karrigan" Anderson who was denied a US visa after the new "Visa Waiver Program Improvement and Terrorist Travel Prevention Act of 2015" which disallows any people who visited certain countries in the past five years. Often players do not complete the visa forms in full and this further delays the process.
Needless to say it seems the White House is paying attention to eSports and have recognized it. This is a crucial first step and with continued public outcry over popular eSports athletes not being allowed to enter the United States. I'd say Tweet to Donald Trump (possibly the next US President), but we all know his views on immigration. Make eSports Great Again!
Like esports?
Check out esports central
Last Updated: June 29, 2016