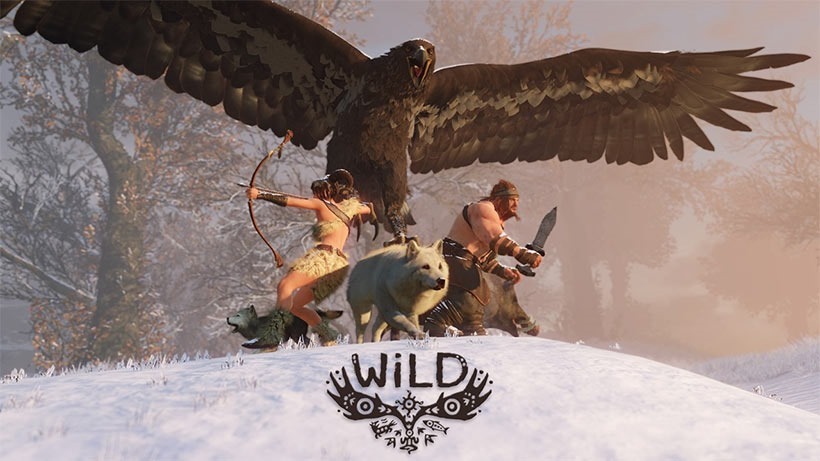 Of the games shown at yesterday's Sony's Paris Games Week conference, Wild Sheep Studio's Wild is easily one of the more intriguing. The studio is headed up by Michel Ancel, one of Ubisoft's brightest stars and the creator of some of my favourite games and franchises; Rayman and Beyond Good and Evil.
"From the creator of Rayman and Beyond Good & Evil, Michel Ancel, WiLD is set in a land where humanity and nature are as one.

The world of WiLD is guided by the divinities of nature, where everything is alive with a purpose. A true survival game, players will experience the primal beauty and harsh destructiveness of the natural world and everything in it.

WiLD casts players in the role of a young and vulnerable male or female seeking to not only survive, but to discover their latent shamanic abilities."
In the demo we were shown last night, the game is starting to look rather interesting – with a free, open world that has a focus on emergence gameplay. Funnily enough, it doesn't seem too dissimilar to Ubisoft's own Far Cry Primal, at least on the surface. I do, however, think that PlayStation 4 exclusive Wild is likely to take bigger risks.
By "becoming one with nature" players, as shamans, will be able to possess and then take on the form of many of the forest's animals, adding different layers of gameplay as players assume animal forms.
The only thing that has me worried about it all, of course, is that with Ancel and his team at Wild Sheep so busy in Wild – it means he's likely devoting a little less time on Beyond Good and Evil, a game I suppose I should just give up hope of ever seeing. That's if he's still at Ubisoft at all, naturally.
Last year, when Wild was officially announced Ubisoft was very quick to say Beyond Good and Evil 2 was still being made.
"In many ways, [Beyond Good & Evil] is an inimitable game — it appeals to all generations of gamers and is an inspiration behind many of Ubisoft Montpellier's past and future games," Ubisoft told Polygon. "It's still far too early to give many details about this new title, but what we can say is that while Michel and the team at Ubisoft Montpellier are working with the core tenets of BG&E, they're developing something that aspires to push past the boundaries of a proverbial sequel and leverages next-gen technologies to deliver a truly surprising, innovative and exceptional game. The entire team is excited about the direction this extremely ambitious project is taking, and we'll have more to share later, as it progresses."
Last Updated: October 28, 2015