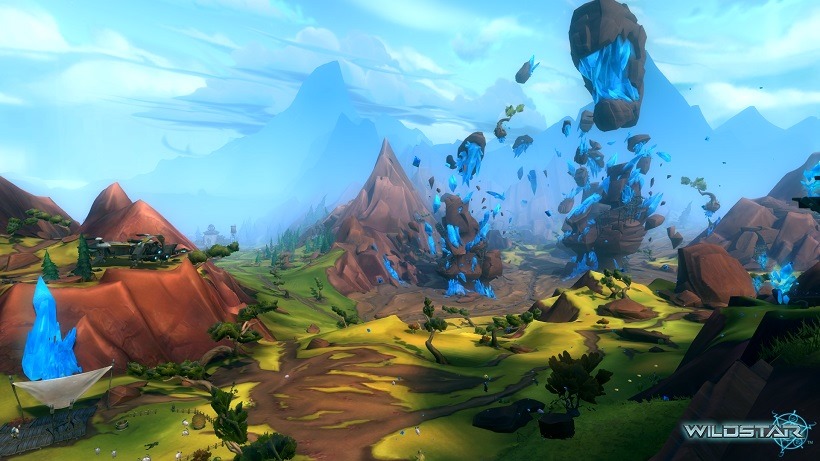 I'm not the most experienced or knowledgeable gamer when it comes to MMOs, which is probably why I had such a soft spot for WildStar when I reviewed it. The game welcomed me with open arms and taught me the basics with ease, all the while being incredibly entertaining and fun. However, it wasn't something I was willing to pay a monthly subscription for, as selfish as that may sound. A while back though, Carbine Studios announced that their game would be leaving its paid model behind in favour of a new free-to-play formula, and today is the day that particular update lands.
Here's the announcement from the WildStar blog:
We're tearing down the walls of a subscription service and offering unrestricted access to the game and its content. New Signature service offers bonuses on top of the base game, which can also be unlocked with gold-purchased C.R.E.D.D. And the new in-game store offers optional boosts, bonuses, and cosmetic items you can buy for cash or with OmniBits—a new free currency earned alongside XP when defeating enemies.
So yes, you can spend real cash if you'd like, but that's completely optional. This sort of model has done wonders for many other titles, so I'm confident that WildStar will see a boost in numbers once more.
WildStar is unlocked and reloaded! Join the galactic battle between the Exiles and Dominion as they race to uncover the secrets of the Eldan—a hyper-advanced race that mysteriously disappeared long ago. Trek across the beautiful and dangerous planet Nexus, and find adventure, fun, and a hell of a good time as your skills are put to the test through high-intensity combat.
Looks rad, doesn't it? I would recommend playing WildStar for sure, particularly if you never tried it because you weren't sure if it would be worth your money or not. Now you can see why many love the game, all without spending a cent!
If you've been a diehard fan the entire time, the Reloaded Update brings with it a number of other cool changes to the MMO too. You can read all about them right here.
Last Updated: September 29, 2015