While this week has been  a triumph for South African eSports, globally eSports continues to grow by the week. In case you haven't been paying attention to the number one South African eSports news site, this week the Founders of Food Lover's Market bought a minority stake in Orena and just last night the Telkom DGL announced their Masters Series with a R1 million prize pool. You could argue that South Africa is beginning to pick up the pace and with each big announcement we are inevitably closing the gap on the international market.
Taking a step back from Local eSports only, it's time to look at the possibility of eSports taking over conventional sports. There are a few things to consider first: Sports have been around for the largest part of our modern history, and competitive televised sporting events have existed for well over 70-80 years. This has awarded them a fair head start, but the 21st century is the Age of Information (or Technology) and with that comes a new breed of sport, the eSport.
Let's compare a few points attributed to the growth of an industry, and perhaps in relation to rise of eSports, we can see the fast track rise of the scene and how it is beginning to rival its more accepted sibling.
Accessibility
eSports has always been extremely accessible for the masses. You need a half decent PC to be both player and spectator, and of course there's the personal experience of streaming. Professional players can stream their gameplay, offering tips and tricks and explaining certain things in their respective game and just offering a more personal interaction between player and viewer. Unfortunately this is not offered in professional sports. You won't see a professional cricketer live streaming his practice session in the nets. It's offered in a different form by practice sessions and academies, but this is not available to the masses like live-streaming which can engage up to 30,000 people at a time.
There's also the array of guides and other types of videos on YouTube which are readily available for your viewing. The accessibility and personal experience of eSports far outweighs that of conventional sports.
Physical Requirements
eSports has little to absolutely no physical requirements when it comes to competing. All you really need is a working pair of hands and eyes and even that's optional. Take for example the famous player Handee, who competes without those appendages. This speaks once again to the accessibility of eSports and how there is no physical requirements or strain on an e-Athlete's body. Sure, bad posture could lead to back problem in later years, but there are no immediate risks which could end your gaming career.
In conventional sports, players are prone to injury due to physical strain, some which can often end their careers. In gaming the only real injury on the list is carpal tunnel syndrome (CTS) which can put players out of business for some time.With proper physical therapy however, they can come back, and win The Dota 2 International (that's what Evil Geniuses's Clinton "Fear" Loomis did). Your selection is based on your skill and determination and not on a set of physical requirements relating to the sport. Even the lower tier players have some sort of career participating in small competitions and with enough practice they can break into the big leagues.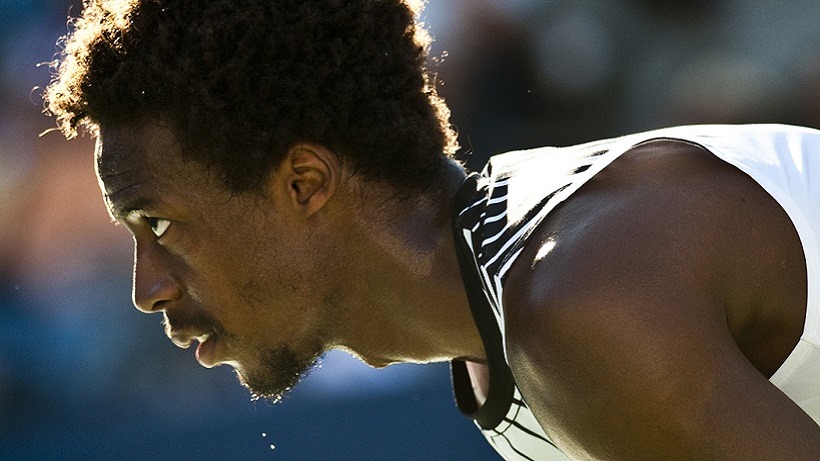 Finally, on the topic of determination, gamers can dedicate hours upon hours of practice since the physical exertion is minimal compared to something such as football practice. While conventional athletes can practice only a few hours a day, some of the more dedicated gamers can go up to 12 hours worth of training at a time, thus aiding the growth of the competitive industry.
Economy
Just last year the Dota 2 International produced eSport's first set of millionaires after their momentous $18 million tournament. Each and every year tournaments have become more frequent across all the different titles. Majorly the Dota 2 International, Riot's LCS, and of course the large number of CS:GO tournaments offering prize pools of up to $250,000 a piece. While the economy of conventional sports is substantially larger, due to advertising, merchandise, sponsorship, etc., this is where the timelines begin to matter.
I mentioned earlier that sports have been around for centuries, and eSports have only really existed for the past 20 years or so. Here is a metric to consider when acknowledging my aforementioned point. According to eSports Earnings, these are the current games and their prize winnings:
Dota 2 – $56,150,816
League of Legends –  $26, 726,942
Starcraft II –  $18,125,674
Counter-Strike – $10,764,492
Counter-Strike: Global Offensive – $9,981,002
It's important to note that at least four out of the five games mentioned above have only existed for the last 5-7 years, showing the growth of eSports. There are still a large number of games which haven't been considered, notably Activision's Call of Duty franchise. This proves that the growth is rapid.
Costs
The costs involved with eSports vary from personal equipment to the hardware needed for broadcasting of tournaments. Firstly a PC which is sufficient to play your favourite eSports will only cost you about R8 000 give or take. You'd also need a stable internet connection, which most households have these days. This PC will last you for quite some time, which makes eSports slightly more cost effective. The broadcasting of online events really only takes a decent microphone and perhaps a camera and you would be able to reach a couple of thousand people.
When we are considering live events at stadiums, like the Dota 2 tournament in Frankfurt, costs become slightly more expensive, however these stadiums are filled and viewership ranges in the millions. Just last year more people globally tuned in to the League of Legends World Championships than the Superbowl, thus making it much more cost efficient.
The costs of having a large sporting event is substantially more since the equipment is more professional, involving TV crews and hundreds of personnel. The cost ratio of eSports/Sports definitely favours these types of events, which means more frequent tournaments and faster growth.
Conclusion
The only foreseeable problem is that as eSports continues to grow rapidly, conventional sports will continue their own steady path of growth. However, if this expansion of eSports keeps its exponential growth pattern it won't be long before we've caught up and in fact taken over. This may not happen in our lifetime, but it's inevitable with the current growth in technology. Each year new doors are opened and although I don't like to admit it, VR could be the next step.
Do you agree that eSports could overtake conventional Sports in the distant future?
Last Updated: January 22, 2016