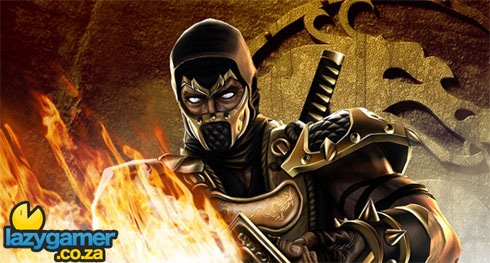 Ed Boon, one of the creators of the violent, over-the-top fighter Mortal Kombat has been teasing the ninth game in the series quite a bit lately. The game's been in development for what seems like a lifetime – but at least we now know it's not vapourware.
While little is known about the game so far, there's much speculation that the game will be a bit of a throwback – with the game trying to capture the essence of Mortal Kombat II, arguably the best fighting game in the series.
What we do know about that game is that it won't have a run button – so the game likely won't have the terrible dial-a-combo system introduced in MK3. We also know that the fatalities will be ridiculously violent.
Hopefully they succeed just like Capcom has with Street Fighter IV – taking classic gameplay elements, refining them and modernising them. While Mortal Kombat games are a bit rubbish and have never been taken particularly seriously as fighting games, I do have a soft spot for the series and it's been sad to see so much potential thrown away in the form of some of the worst fighting games to grace consoles.
What do you want from Mortal Kombat 9? Mostly I'd like the game to be fun and fluid. MK games have traditionally suffered from being awfully stiff, especially when compared to the likes of far superior Street Fighter games.
What I'd really like though , as far as Mortal Kombat goes, is a sequel to the underrated action game, Shaolin Monks.
Source : NeoGAF
Last Updated: May 3, 2010