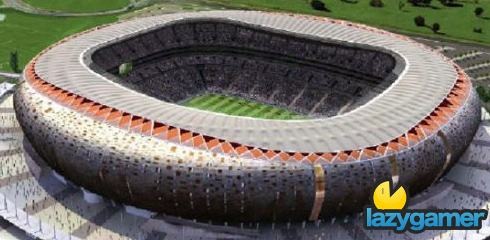 Wouldn't it be awesome to be walking out into the middle of Soccer City to collect the Jules Rimet trophy? Honestly that would be one of the most amazing experiences on the planet and unfortunately that is not something you can win from this site…
However we, in conjunction with the awesome people over at EA, are giving you the opportunity to win your very own copy of FIFA World Cup 2010.
This game is an absolute must have for any South African, even if you are not a sports fan at all. It's like those millennium glasses in the cabinet or that silly Irish hat you wear every year. It defines a moment in our lifetimes that will never be forgotten.
To enter all you need to do is fill in the nifty form below and select what platform you want your shiny prize to be pressed onto.
Error: Contact form not found.
Also feel free to let us know who you think will win the World Cup just for the fun of it.
[Entries accepted from the SADC only]
Last Updated: April 19, 2010