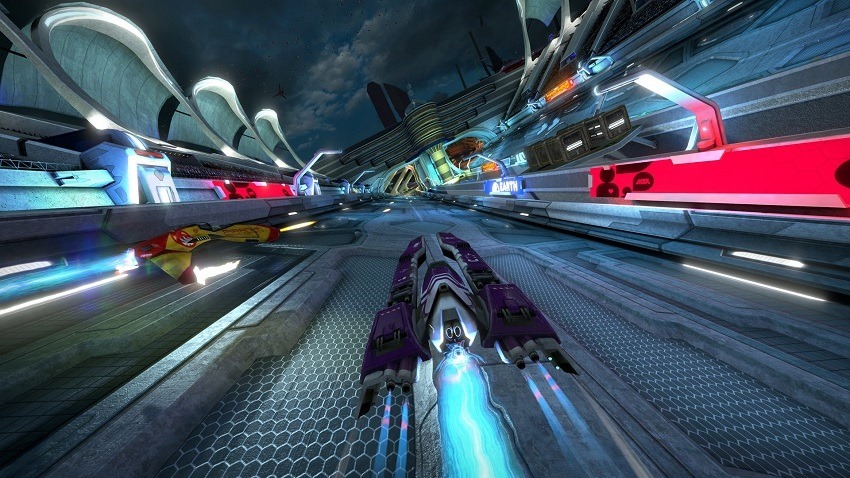 Sony went all in on nostalgia at the PlayStation Experience showcase last December. Not only are we on the brink of playing though Patapon and LocoRoco again, the PS4 owners revealed a brand new all-encompassing collection of Wipeout to look forward to. Wipeout Omega Collection is bundling together Wipeout HD, Fury and 2048, and the futuristic racer is not too far away from launching now.
In a new gameplay trailer for the collection, Sony has revealed that Wipeout Omega Collection will launch as early as June 6th. That's the same month Activision is bringing back the orange Sony mascot too, with Crash bandicoot's own N.Sane Trilogy launching later that month. Check out some of the footage below to see your most treasured Wipeout memories recreated in stunning 60 FPS.
On the standard PS4, the Omega Collection will feature some reworked visuals and a crisp 1080p resolution, while the PS4 Pro will get a dynamically scaling 4K resolution to really bring out those pixels. Both versions will run at 60FPS (a requirement for a game as fast-paced as this), while the original sound effects have been remixed and remastered. There's also a bunch of new heart-bounding electro music too, with tracks from The Prodigy and Chemical Brothers.
It's still been a long time since anything new has come from the Wipeout franchise, but much like the other releases that Sony is putting out there these nostalgic collections could very well be litmus tests to determine whether there's still a craving for them. There's no certainty that good Omega Collection sales will mean a  new Wipeout. But logic assumes that, right?
Last Updated: March 31, 2017