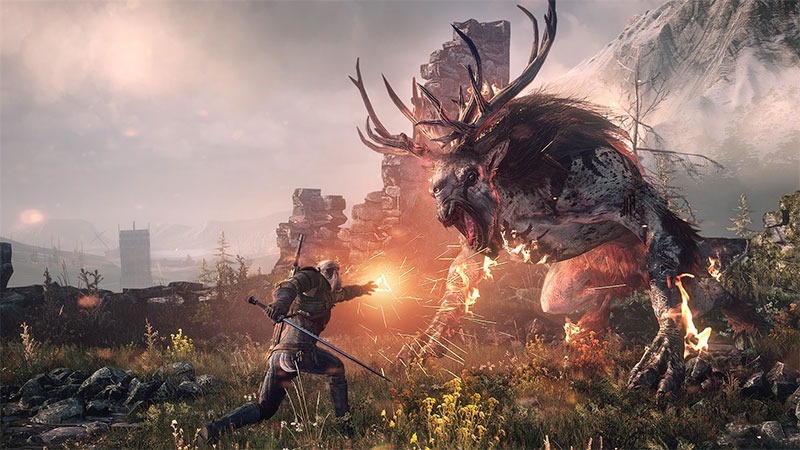 The PlayStation 4 Pro is coming. Sporting beefier internals, the newer PlayStation is going to make future PS4 games look and run better, taking full advantage of the advancements in display technology. One of the enticing reasons to consider an upgrade is to have the games you already own and love run better – especially those that don't quite perform as well as you'd like.
Though the Witcher 3 runs pretty well on a PS4, it would definitely benefit from a frame rate upgrade – something the PlayStation 4 Pro should ably provide. While it may still, don't expect any worthwhile upgrades to the game for PS4 Pro owners.
Rumours circulated last week suggesting that CD Projekt RED would forgo patching Witcher 3 to include Ps4 Pro support. Eurogamer's now confirmed it.
"Since we want to fully focus on Cyberpunk 2077 and Gwent [standalone game], and converting The Witcher 3: Wild Hunt from a full HD game into a 4K one [on console] would be too much of a time and resource-consuming process, we decided not to release an edition of Wild Hunt supporting the new features of PlayStation Pro," CD Projekt Red told the site.
It's a shame, but not wholly unexpected. Patching in an increased resolution on console isn't quite as simple as adjusting a slider (in the way that it is on PC), and would take considerable work for it to run, and more importantly look as good as it should. In future, it should be easier for devs to support the entire range of PlayStation 4 and Xbox One consoles, knowing that they should plan for it from the start.
If you really, really do want to play The Witcher 3 in 4K, you can do so on a PC right now. You're just going to need a very, very fast and expensive GPU.
Last Updated: September 20, 2016