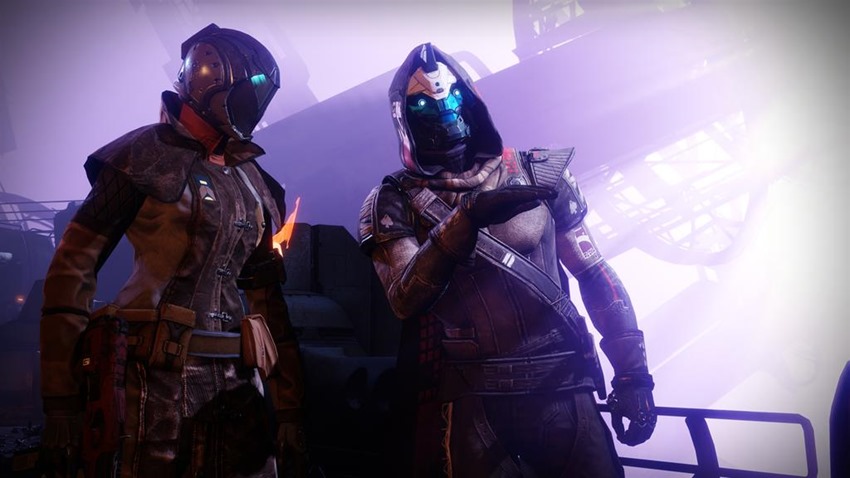 We all know how Destiny 2: Forsaken begins: With the fall of a Guardian. And yet, I don't want to know it. I don't want to see Cayde-6 reduced to scrap and left to drift away as Prince Uldren assembles an army of the greatest villains to ever occupy a cell in the Prison of Elders, forming an alliance with the Fallen Barons of the Reef and working towards some mysterious goal in the process.
Cayde-6 is the heart and soul of Destiny, a wise-cracking gunslinger who provides a light in the endless darkness of a harsh and unforgiving universe where humanity is barely able to escape extinction on a daily basis. It's a reality filled with gods that lead entire alien armadas against Earth, solar system killing weapons of ultimate destruction and threats who exist in the shadows of our periphery.
It's nice to know that in these trying times, you can count on Cayde-6 to have your back with a loaded gun and an even more loaded mouth. Until Forsaken that is, when Cayde-6's story ends. Witness then, the fall of the gunslinger:
…I'm not crying. My eyes are merely adding extra lubrication to my face so that I can blink harder. Either that, or those damn ninjas are cutting onions below my massive face again. There's more to that cinematic of course, which you'll experience in Destiny 2: Forsaken on September 4. Cayde-6 may be ready to go down fighting, but he's still going to need your help to get the Prison of Elders locked down and back under Awoken control once the expansion launches.
Basically, if the cinematic above has you feeling the saddest of sads, then you're going to need a box of tissues at your side to see the rest of the story unfold in September. I'll tell you this much without spoiling the story for you: Cayde-6's final words are so in character.
Last Updated: August 24, 2018