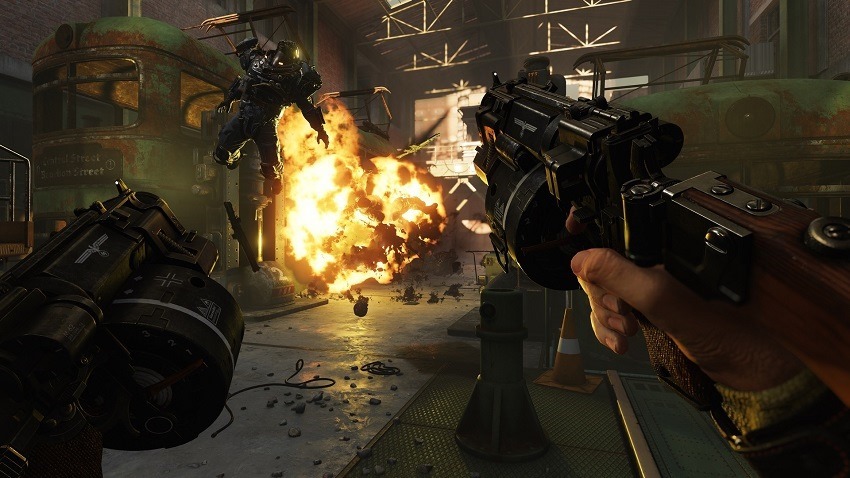 Bethesda might not want Wolfenstein 2: The New Colossus to be political (and honestly, a game about killing Nazis really shouldn't be a cause for debate), but there's no escaping just how strange the world has become since The New Order. Like it or not, violence against hate groups is now a contentious issue, which makes the game's launch trailer just feed into that. So if you're opposed to Nazis, Klansmen and more being shot in the face by BJ Blaszkowitz, you might want to look away.
For every other decent person, it's over the top, gratuitous violence that Wolfenstein is known for, just ramped to 11 for good measure. The fight to reclaim America back from the Nazis after the events of the first game has really charged BJ up to a new level, and he seems far more determined to wipe them off his continent one headshot at a time. The New Colossus is likely to have another nuanced story and interesting characters, but shooting fascism in the face doesn't look like it's getting old soon.
Hell, even Hitler is making an appearance, with the clearly old leader making a cameo at the tail-end of the trailer. This isn't the first time Hitler has appeared in the series (he was a mechanized boss in the original Wolfenstein 3D), but he has been missing for some time. I'd bet my robot dog that The New Colossus will feature some sort of assassination mission on Hitler's life, and I'm hoping it has some crazy spin to it ala Inglorious Bastards.
Wolfenstein 2: The New Colossus is just one of many major titles launching next week, and it's out for Xbox One, PS4 and PC. It's also coming to Nintendo Switch next year.
Last Updated: October 18, 2017