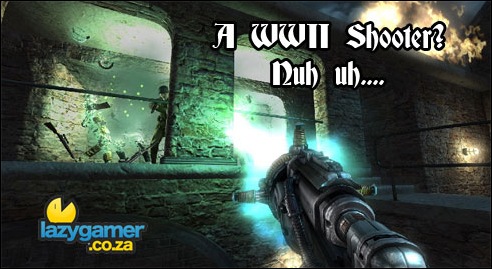 Many gamers understandably have had their fill of WWII shooters, thanks largely to market-oversaturation (Here's looking at you, Treyarch!). In light of that, Wolfenstein creative director Eric Biessman wants everyone to know that it is not – despite all appearances – a WWII shooter. I am not, despite all appearances, an alcoholic.
"There's a lot to be excited about in Wolfenstein! The core gameplay of Wolfenstein is based on fast-action, visceral combat and heavy-duty firepower. Looking deeper at the game, you see that it's set in a very compelling universe. While the game is set in WWII, it's not a WWII game – that's like saying the Indiana Jones movies are WWII movies"
With promises of occult dealings, dark science and over-the-top beam weapons, the new take on Wolfenstein may indeed be something to get excited about.
Source : VG247
Last Updated: April 7, 2009