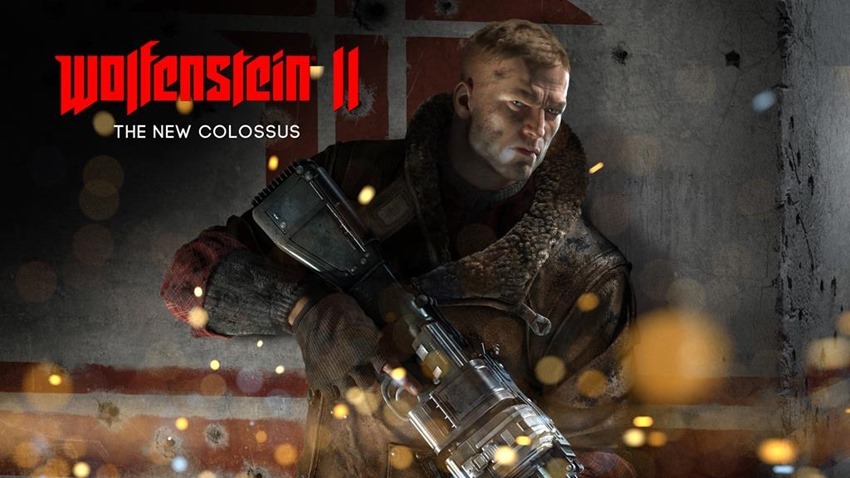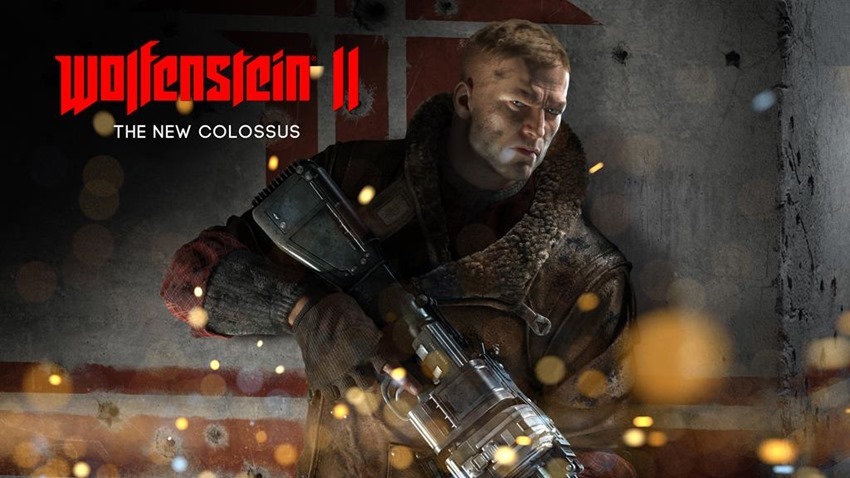 Even with the most enthusiastic Nazi-killing tools on the market and infinite pockets, one man cannot win a war alone. Kickstarting a rebellion in the good ol' US of A requires more than icon to boot Reich Said Fritz out of the land of the free, and you'll be handling a few of those new heroes in Wolfenstein II's upcoming DLC.
Dubbed "The Freedom Chronicles", the first big expansion for the newest Colossus will have players stepping into the shoes of Joseph Stallion, Jessica Valiant and Gerald Wilkins as they star in their own DLC adventures. Episode Zero, which was a free addition to anyone who pre-ordered the MachineGames sequel, will kick off on December 14 with Stallion starring in The Adventures of Gunslinger Joe.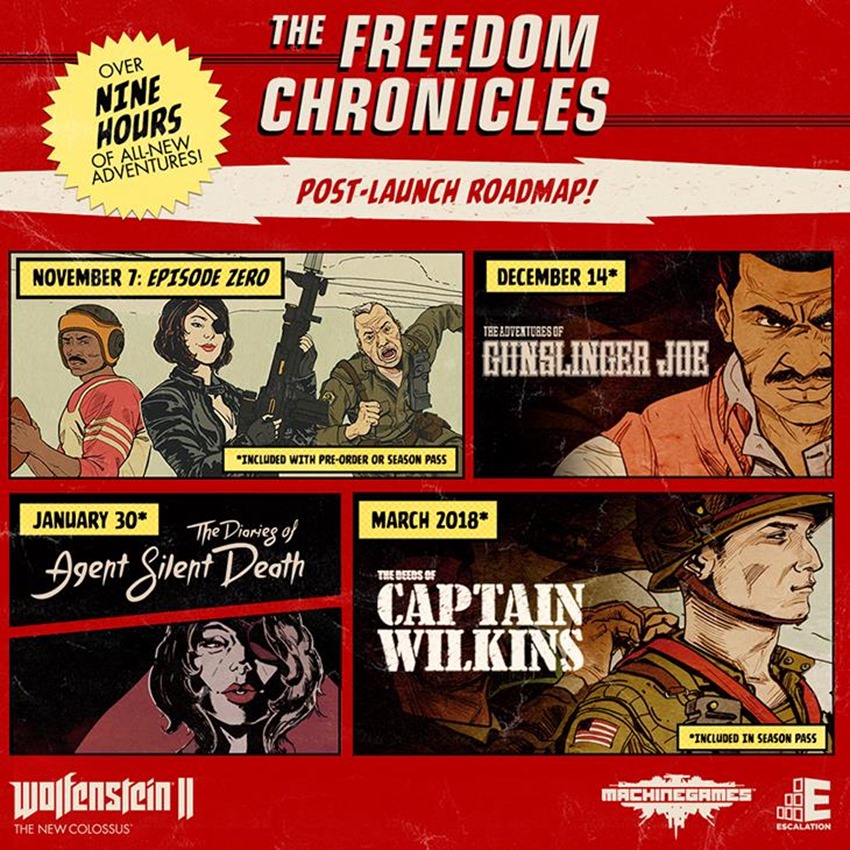 You'll be gunning down Nazis from the ruined cityscape of Chicago, with the action then shifting to cold and dark vacuum of space. Nazis in space, those schnitzel-loving fellas deserve all the lead available I swear. The next episode will launch on January 30, shining a spotlight on Jessica Valiant as she breaks into Californian bunkers to find out the secret behind Operation San Andreas.
I've watched too many direct-to-DVD films, so I'm already guessing this has something to do with earthquakes because of course it does. What else would you go to California for, unless you have a strange hobby of documenting Hollywood BLVD meth addicts having a meltdown? True story, and one I'll explain some other time. Man, Los Angeles is weird.
The final episode arrives in March, and is titled The Amazing Deeds of Captain Wilkins. Wilkins takes the stage, heads to Alaska and I'm guessing that he introduces the Nazis over there to 30 days of might while he brings down Operation Black Sun. To get your hands on that extra content, you'll need to purchase the season pass or each episode indivdually.
At least with that content, there's a guarantee of zero Luft Boxes.
Last Updated: November 14, 2017